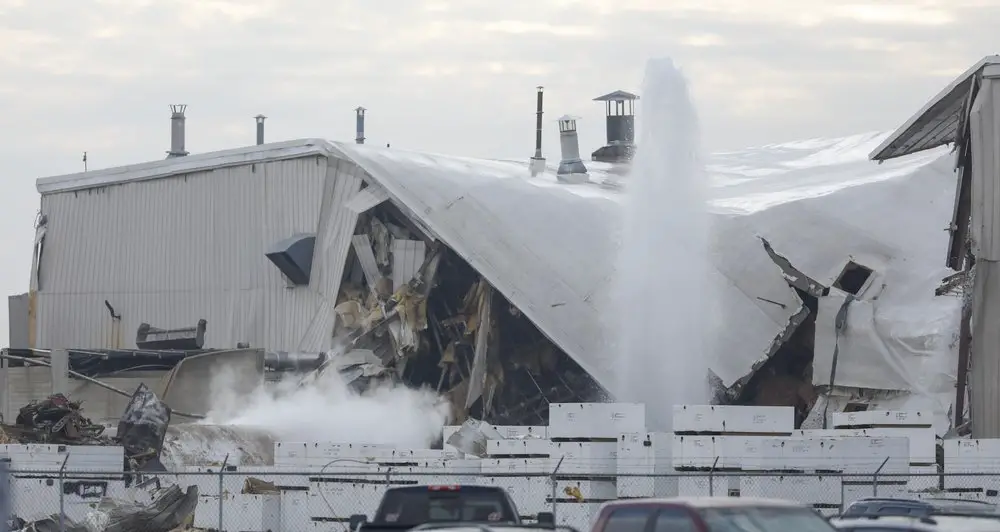 WICHITA, Kan. (AP) — Authorities say more than a dozen people were injured when a nitrogen line ruptured at a Beechcraft aircraft manufacturing facility in Wichita, Kansas, and caused part of the building to collapse.
Sedgwick County Deputy Fire Chief Daniel Wegner says the explosion happened at around 8 a.m. Friday. The county's emergency medical services director, John Gallagher, says 11 patients were taken to a hospitals and four were treated at the scene. He said one person had potentially serious injuries. The cause of the blast is under investigation.
Robert Baker, a worker who was in the building when the blast occurred, told The Wichita Eagle that it was the most scared he's ever been.