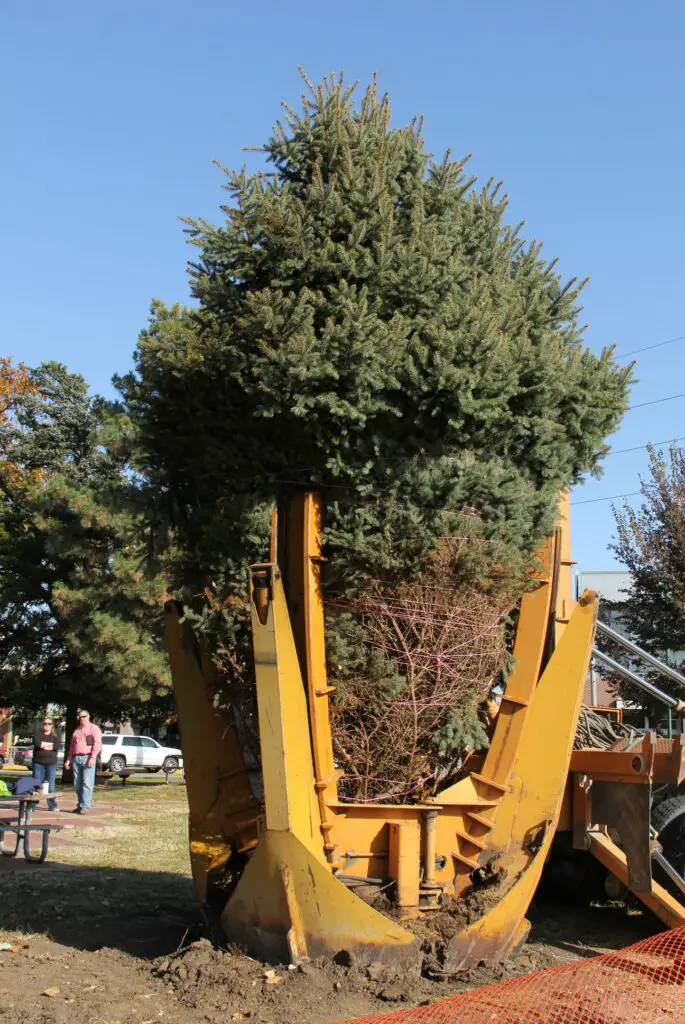 For the first time in over 10 years, a new tree will be used in the 34th annual tree-lighting ceremony in Triangle Park.
"We lost what people know (as) the mayor's tree in Triangle Park back in March," Casey Smithson, the parks superintendent for the Manhattan Parks and Recreation Department, said. "Just getting prepped for the holiday season, we just a couple weeks ago put a new 18-foot-tall Colorado Blue Spruce back in the park. It had time to rest a little bit, we've got lights hung on to it and we'll be in preparation for the tree lighting coming up here this Friday."
The ceremony will follow the Mayor's Spirit of the Holidays Lighted Parade, which begins at 5:30 p.m. on Poyntz Ave..
This won't be the only Christmas-Tree themed event local residents will have to look forward to this year, though, as there is another event coming up that will provide a chance for people get their very own Christmas Tree.
"This Saturday is the Red Cedar Holiday Harvest out at the Roger Schultz Community Park from 9:00 to 11:30 a.m.," Smithson said. "If you want to select a tree either for decorating in your yard or in your house, it's a free event. (It's a) very good family event to come out (to), even if you're not selecting a tree, it's great to come out and take part in it."
You will need to provide your own rope and transportation for the tree, but volunteers will be available to help.
For a list of upcoming events put on by the Parks and Recreation Department, visit mhkprd.com.