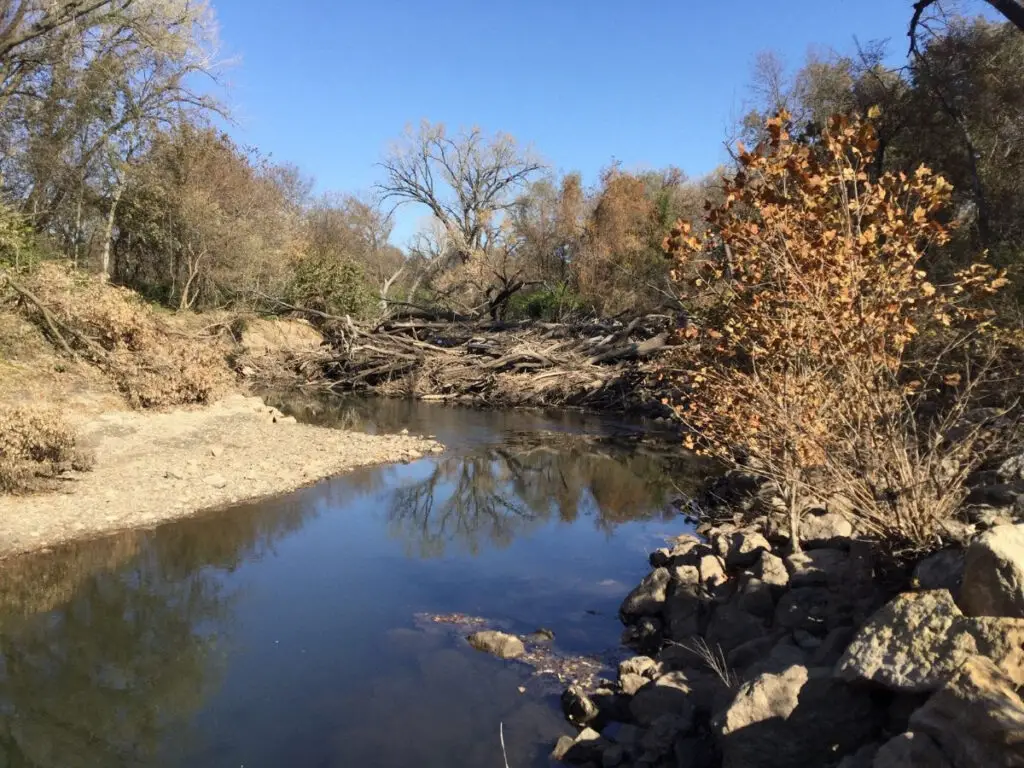 A log jam was recently cleared by Manhattan Parks officials along Wildcat Creek near Pecan Circle, south of K-18. It had formed following the 2018 Labor Day flood when high waters damaged stream banks and toppled trees as tall as 60 feet.
In a release from the City of Manhattan, Park Superintendent Casey Smithson said, "The area has a bend greater than 90 degrees and it represents a pinch point. When the large trees became lodged, they trapped a lot of additional debris."
With help from Hummel Tree Service, using winch trucks and a crane, 251,000 pounds of wood debris has been removed from Wildcat Creek. The debris is being transported to the Riley County Transfer Station for disposal.
As a result, sections of Linear Trail will be closed during phases of this and other projects along Wildcat Creek. The section of trail between South Manhattan Ave. and Pecan Circle will be closed through Dec. 20 while the remaining log jam is removed.
Stream bank stabilization work is also planned near Linear Trail between Poliska Lane and Farm Bureau Road, which will require closure.
Funding to clear the log jam is part of a stream bank stabilization project for Wildcat Creek, planned in partnership with the Natural Resources Conservation Service (NRCS) Emergency Watershed Protection Program (EWPP). The City has been working with the NRCS, and other federal agencies, to make assessments and apply for aid to repair public infrastructure damaged by the 2018 Labor Day flood.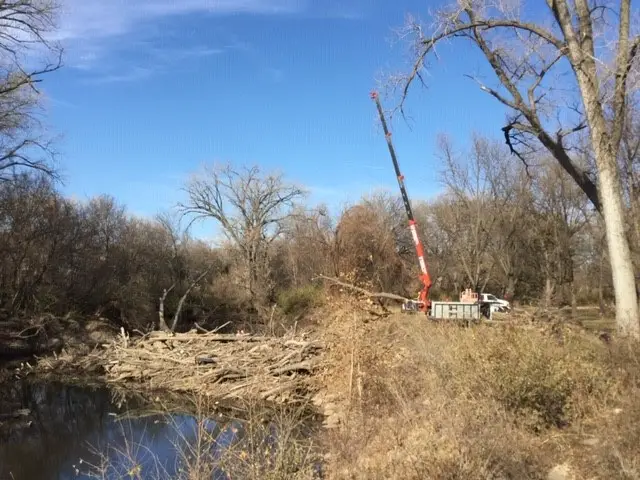 The City submitted funding requests for six sites and the NRCS confirmed funding for three, at a 75% cost share. Based on current estimates, the total cost for the three projects will be $795,000 and the City will fund $217,500. The log jam removal portion represents a cost of $75,000 and will be completed by City forces as an in-kind contribution to the project, meaning the City will be reimbursed for that amount.
Work on all four projects along Wildcat Creek is scheduled to be completed in early 2020.