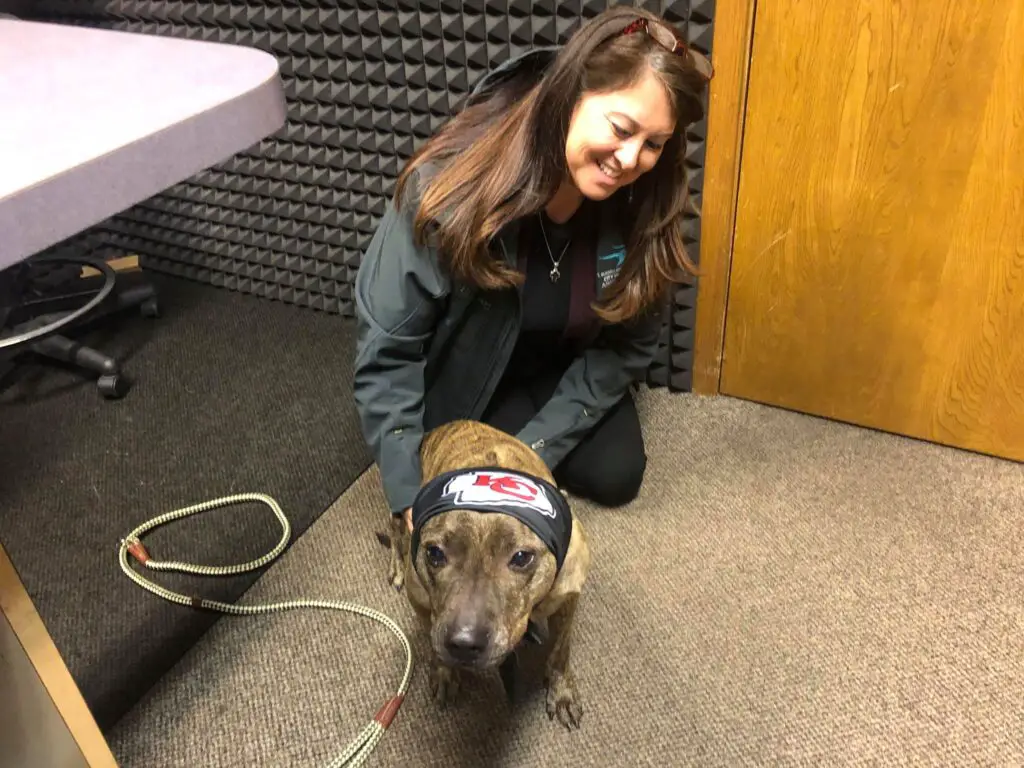 The T. Russell Reitz Animal Shelter is celebrating Super Bowl Sunday with an adoption drive Friday and Saturday.
Director Deb Watkins says they are trying to find "Ma-Homes" for the adult dogs and cats at the shelter.  The adoption fee will only be 50 dollars.
"The $50 is a great value for an adoption. These animals are micro-chipped, vaccinated and de-wormed and of course spayed and neutered. I have a special place in my heart for these senior animals. They've seen a lot in their lives and they deserve to have a loving home," Watkins said.
One of the dogs who is up for adoption is Ellie, a five year old brindle breed.  She was brought to the shelter back in December and was underweight.  They brought her back to weight, spayed her, and she is now house broken. Ellie is shy but sweet and is great around children. Watkins says in addition to Ellie, they have a number of animals available for adoption.
"Right now we have 19 cats available for adoption and 16 dogs. We also sponsor, so we always say if you can't adopt, foster. If you can't foster, sponsor," Watkins said.
Along with the adoption event, the shelter is still in need of bedding, peanut butter, and laundry detergent. The shelter's adoption event takes place 1 to 5 p.m. Friday and Saturday at 605 Levee Drive in Manhattan.