Manhattan-area legislators are pleased with a Medicaid expansion proposal endorsed by Gov. Laura Kelly and a bipartisan group of state senators, while a Wamego representative remains skeptical.
The plan was announced in a Thursday press conference in Topeka, a deal reached after weeks of talks between the governor and Republican Senate Majority Leader Jim Denning. If it makes it to Kelly's desk, the new plan would extend Medicaid eligibility to those making up to 138 percent of the federal poverty line — which is estimated to reach up to 150,000 Kansans.
"I think this will improve the health [of Kansans], cut down our overall health costs in Kansas and make it easier for families to get to work and be healthy," says Sen. Tom Hawk of Manhattan.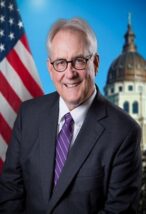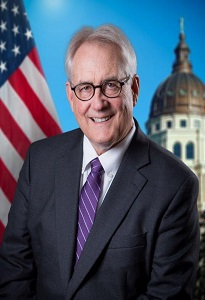 Hawk is one of 22 co-sponsors — 11 from both major parties — of the bill to be introduced into the senate. Medicaid expansion has been debated in Kansas for years, which passed in the state's House of Representatives in 2019 and passed both the House and Senate in 2017 before being vetoed by then-Gov. Sam Brownback. Hawk was happy that a compromised was reached, noting he's optimistic even though the proposal still has to pass through the legislature.
"It looks to me like it's very possible we could get that passed early in the session," Hawk says. "Hopefully within the first couple weeks."
A summary of the proposal does not show any plans to increase taxes to fund the plan — instead, drawing funds from a Kansas Hospital Association endorsed hospital surcharge amounting up to $35 million depending on the number of new enrollees. Additional revenue to fund expansion will be drawn from user premiums of $25 per month within the expansion population as well as a 90/10 funding match from the federal government. But 51st district Rep. Ron Highland of Wamego sees things differently. He says the "devil's going to be in the details" and is still concerned about the cost to the state and the possibility of increasing the debt load.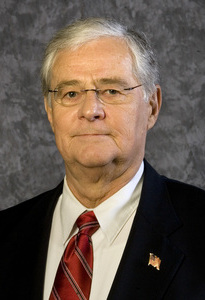 "Saying it will not increase taxes, I think, is a pipe dream," says Highland. "There will be an increase in taxes at some point because it's going to cost more."
He also raised concerns about what would happen if the federal government dropped its funding share, saying it would be a "huge" problem for the state. Preliminary summaries of the proposal say it includes an out if that occurs, though the full language of the bill won't be released until it is introduced after the legislative session begins.
Highland's Republican colleague, 67th district Rep. Tom Phillips of Manhattan, on the other hand has long been in support of expansion. He tells KMAN it does not seem far from the House bill he voted for last session according to media reports on the expansion plan and that he's excited about the proposal.
"Hopefully we are able to finally pass Medicaid expansion and be successful in the state to help our rural hospitals — help our local hospital here in Manhattan — and ensure the folks that are really working hard that just can't afford health insurance under the Affordable Care [Act] or through their work employment are finally able to have access to health care."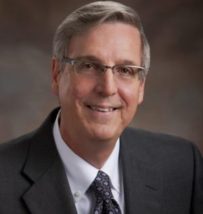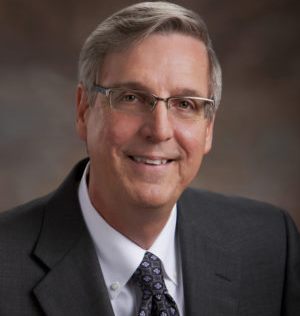 Highland, though, questions just how much benefit smaller and rural hospitals will see. The plan is billed in part as an effort to help struggling facilities.
"The big hospitals will be getting an increase in funding, but the small hospitals will not," says Highland. "Maybe a couple thousand dollars, not going to be enough to cause any major impact on them, for sure."
KMAN spoke with Bob Copple, President of Ascension Via Christi Hospital in Manhattan, to learn more about what financial impacts the surcharge will have on hospitals. He explains that the exact amount of the surcharge will depend on the number of new enrollees in the Medicaid system following expansion. If the estimated 150,000 new enrollees manifest, the total surcharge collected between all Kansas hospitals would amount $35 million.
"Our contribution to that is going to be anywhere from just under a quarter of a million dollars up to somewhere under half a million dollars," Copple says.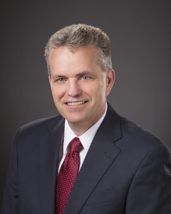 He says that cost has to be taken as part of a bigger picture, saying that though they'll be paying that up front cost they expect to make that back and then some through reducing the uninsured population. Instead of providing emergency services to such folks and being unable to collect any compensation in return due to inability to pay, Copple's understanding is that the federal matching dollars that come into Kansas will put them and every other hospital in the state ahead. He says he's heard estimates that mid-sized critical access hospitals will take in an additional net $200,000 to $300,000 per year.
But those federal dollars won't necessarily be spread evenly. Copple says the actual amount of federal dollars a hospital will see is dependent on the number of Medicare enrollees they serve, acknowledging that some hospitals may make out better than others under the proposal.
"That actually is a key issue," says Copple. "If you don't take care of poor people, if you don't take care of Medicaid patients, then you won't see the benefits of having Medicaid expansion — you'll just see the surcharge."
Copple says he is unsure if the data supports that rural hospitals making out worse than others, but will be in touch with his colleagues in such facilities at the beginning of the week to learn more.
66th district Rep. Sydney Carlin of Manhattan tells KMAN the proposal and concessions made to Republicans are reasonable and that she believes expansion will provide a benefit to the economy as well. In addition to benefits to hospitals, she says it will have an impact by getting those who cannot afford health care and are too ill to work back into the labor force.
"It is going to make a real big difference in the economy of Kansas if we could get 1,000 people back to work in a few months," says Carlin. "Wouldn't that be wonderful?"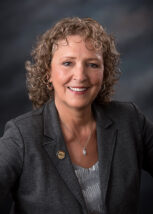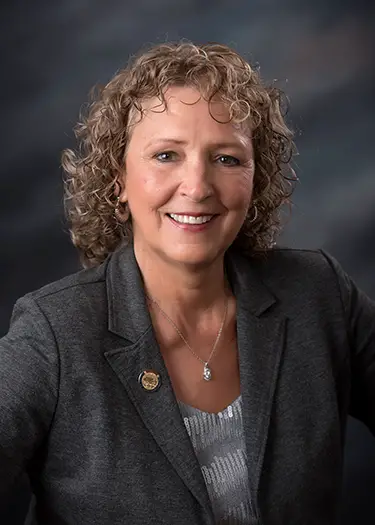 Phillips says while he thinks the votes will be there, he anticipates some in the House will attempt to add amendments to the bill in an effort to make it unacceptable to Kelly and Democrats. He says some of his colleagues in the House have expressed their opposition to the plan, attacking Sen. Denning and advocating against compromising with Democrats.
"I just find that so unacceptable," says Phillips. "I'm not opposed to compromise. I think both parties need to come together, express their ideas, work on a compromise — I think that's the way government is supposed to be."
Highland didn't make comments of the character Phillips has claimed to have seen among others in the House, but did say he does not understand why Republicans signed on.
"I do not like to criticize my other members — especially from the senate, they're doing what they think is right," says Highland. "But it's something [that's] against our party platform."
Carlin also notes potential hurdles from Republican leadership, noting Senate President Susan Wagle and Speaker of the House Ron Ryckman Jr. were not in attendance at Thursday's press conference.
"Either one of those could stop it from coming to the floor of their chamber," says Carlin. "Then we have the problem that we did last year where we had to get it in in another bill."
She is referring to the "gut and go" procedure used to get Medicaid to the House floor for debate. The practice consists of removing the contents of a bill that's already made it out of committee — or gutting it — and replacing them with the copy of a separate bill. At the time, GOP House leadership was not allowing the original Medicaid bill to progress.
Hawk, though, is optimistic that this deal is a sign of an increased bipartisan spirit in the legislature. He notes that many lawmakers will be taking part in a civil discourse workshop as well — offered by the National Institute of Civil Discourse's Next Generation program — adding to his optimism.
"I think this workshop combined with the compromise on Medicaid expansion really bodes well for a good year."
If passed, Medicaid expansion in the state would take effect January 2021. The legislature returns to session Monday, January 13.