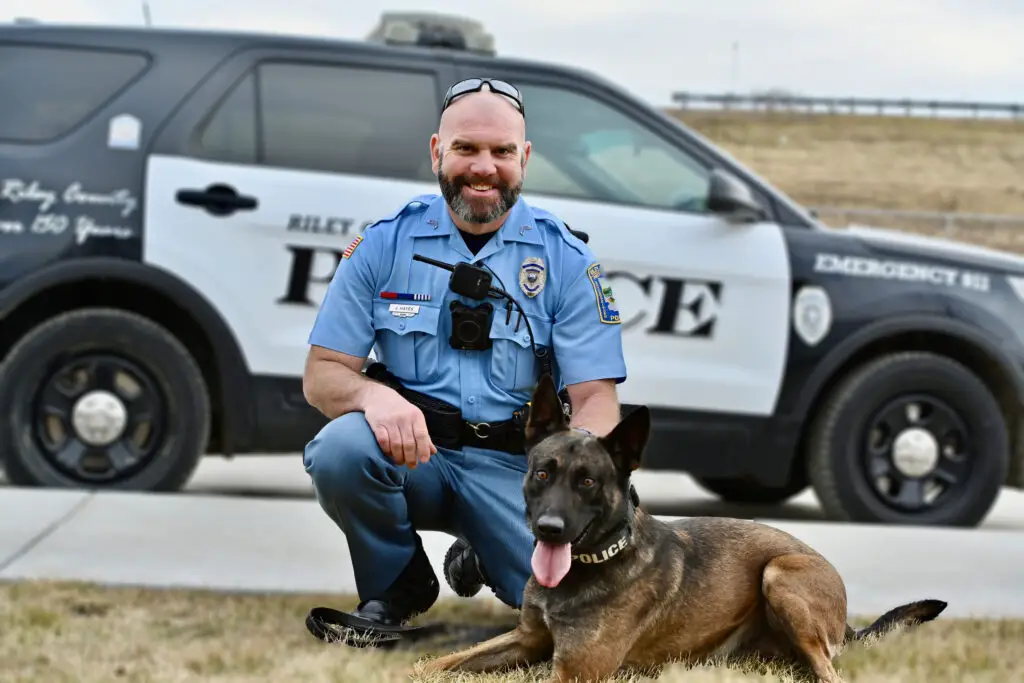 Riley County Police Department's K9 is receiving a body armor donation from a national charitable organization.
Monster, the RCPD K9, will receive a bullet and stab protective vest from non-profit organization, Vested Interest in K9s, Inc. Monster's vest is sponsored by a fundraiser hosted by Beth Frank of Alaska K9 Center, North Pole and will be embroidered with the sentiment "This gift of protection provided by Alaska K9 Center". Delivery is expected within eight to ten weeks.
Corporal Jared Hayes, who has been Monster's partner since 2017, says "being a K9 handler is like a marriage when the canine is with you at home and at work. You both depend on one another and it creates a lasting bond of trust and love."
He went on to say that applying for the ballistic allows him one way of protecting his partnership and providing him with the much-needed protection that he deserves.
The program is open to dogs actively employed in the U.S. with law enforcement or related agencies who are certified and at least 20 months of age. New K9 graduates, as well as K9s with expired vests, are eligible to participate.
Vested Interest in K9s, Inc. provided over 3,500 protective vests, in 50 states, through private and corporate donations, at a value of 6.9 million dollars.