Agricultural chemical and seed company Corteva Agriscience officially announced the location of its new facility to the public at the Columbian Theater in Wamego this morning.
Among those in attendance were various local government officials, Greater Manhattan Economic Partnership members, Corteva Agriscience employees and property developers.
The installation will occupy a 22,000 square foot building in the Wamego Industrial Park on the east side of of the city and will employ 15 to 20 permanent employees as well as a number of seasonal workers.
In addition, Corteva Agriscience Senior Research Scientist Les Kuhlman says there will be internship and part-time opportunities.
He also says the company will partner with K-State researchers on projects that are mutually beneficial.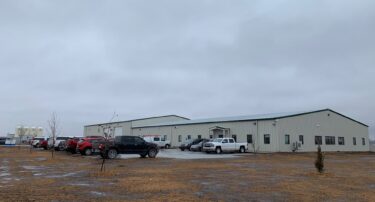 Corteva Agriscience Senior Manager of Governmental Affairs Warren Mayberry, says this facility will mainly focus on seed and crop research.
Greater Manhattan Economic Partnership Chair Nancy Burton says much of the credit for Corteva Agriscience coming to Wamego goes to the cooperation between the Manhattan Area Chamber of Commerce and the Pottawatomie County Economic Corporation.
After the ceremony, those in attendance were allowed to tour the new facility.
Guests were not allowed to take pictures of the inside of the building.
For more information about Corteva Agriscience and their potential economic impact on the area, click here.