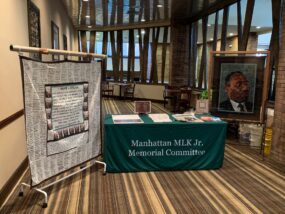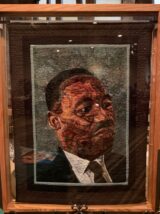 Community members gathered at the Four Points by Sheraton hotel this morning for a morning of prayer and remembrance during the Dr. Martin Luther King Jr. Prayer Breakfast Program.
The main event of the program was a speech delivered by Bishop Darryl Martin, the founder of Manhattan Christian Fellowship Church, who reflected on King's teachings in remembrance of Martin Luther King Jr. Day.
In his speech, entitled "A Call to Action," Martin explained what he believes MLK Day is about.
Martin also reflected on why it is important to remember King's teachings and efforts several years after the civil-rights movements of the of the mid-20th century.
Beyond remembering the teachings of King, Martin also called on people to let go of old views and practices that promote discrimination and disrespect.
The program was put on by the Manhattan Martin Luther King Committee.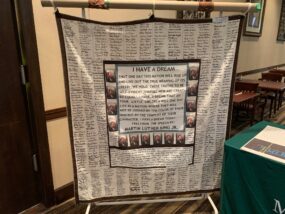 It also featured prayers from local church leaders Rev. Jonalu Johnstone and Rev. Sterling Hudgins as well as MLK Day-themed quilts sewn by Ronna Tyson, a local artist.
Other events going on this week in honor of Martin Luther King Jr. are the MLK Jr. Day of Service on Saturday, Jan. 25th, which will feature area students and community members carrying out acts of service in numerous locations, as well as various activities being put on by K-State throughout the week.
Those interested in participating in the MLK Jr. Day of Service can either email handson@k-state.edu or sign up here.
Featured below is audio for the whole program.
Prayer Breakfast Program 1-20-2020