Manhattan High School's Career and Technical Development held their first Explore CTE day for area middle school students.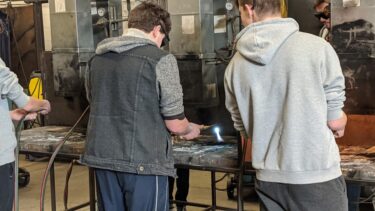 8th grade students from Eisenhower and Anthony Middle Schools shadowed students at Manhattan High School during their career elective classes.
CTE Coordinator Chris Holborn says while they have done something similar in the past, this is their first year doing it this way.
"We asked our pathway teachers to ask their students who have taken these courses to show these 8th graders around and have the teachers teach the class," says Holburn.
The students were split up into two sessions based on their choices.  They were able to shadow the class, get involved in some hands on tasks, and ask students who have taken the class any questions.  Students from AMS were at the campus in the morning, with students from EMS taking part in the afternoon.
CTE purposefully wanted to have MHS students in class so they can actually see and do some of things they will do when they get there.  Holburn says they want the students to see what MHS has for them since they will be attending school there in the fall. The goal is not only show off these classes, but to also get the students to start thinking about a career.
"It's not just choosing electives, but picking things they are interested in to start thinking about a career.  We just want to showcase some of our career electives," says Holborn.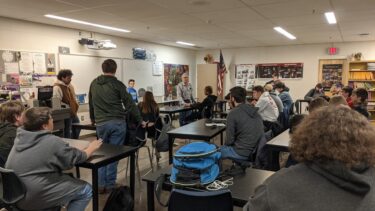 Students were surveyed with the classes MHS offered and had them select their top five choices. They then chose their top two and had them in two sessions where they shadowed those classes.
Holborn says they hope the students share their experiences with their peers to see if that sparks additional interest.