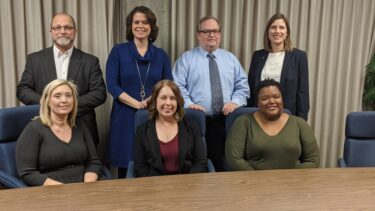 The Manhattan-Ogden USD 383 school board has approved a roughly $74,000 contract for redistricting consulting services.
Assistant Superintendent Eric Reid says RSP and Associates will collect data from all areas of the district including Pottawatomie County. The district has worked with RSP in the past and determined that area was where the district was growing the most. For the current proposal, the data collection will be taken over the past five years.
"This allows them to more accurately predict down the line, year after year data helps them.  This is what they recommend to see it on a more consistent timeline," says Reid.
Reid says the district wants a more long-term plan to avoid overcrowding in schools. It's a necessary step with the construction of the new Oliver Brown Elementary School.
During its previous redistricting process, Reid says the district almost immediately filled up schools. At that point, the plan was more short-term and Reid says they plan to have more concrete options going forward. RSP plans to bring recommendations by February 2021, but Reid says early designs could be unveiled as soon as the end of this year.
Board member Darell Edie likes the idea of hiring a third party consultant, allowing the district to get an unbiased look of how to address potential crowding issues district wide.
"I think it will be nice to have someone with just a overview on the outside looking in, might be able to help our diversity a little bit and some other things that we didn't have the opportunity last time," says Edie.
Board member Curt Herrman also likes the idea of an outside source saying the process isn't as easy as just drawing a circle around the schools.
The board plans to keep parents and stakeholders engaged during the process and are hopeful to share preliminary recommendations before the holiday break next fall.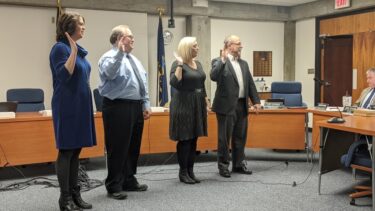 Also during the meeting, Kristin Brighton and Brandy Santos took their oaths prior to Wednesday's meeting. The pair are replacing Dave Colburn and Leah Fliter. Returning board members Curt Herrman and Darrel Edie, were also sworn in after being re-elected last fall.
Karla Hagemeister, who previously held the VP position, was elected board president for 2020. Jurdene Coleman takes over the VP position.
Coleman commented saying she was glad to see so many women now on the board. The current makeup of the school board is five women and two men.
After the swearing in, Hagemeister presented Colburn  a plaque for his years of service on the board.  He served on the board for 16 years.