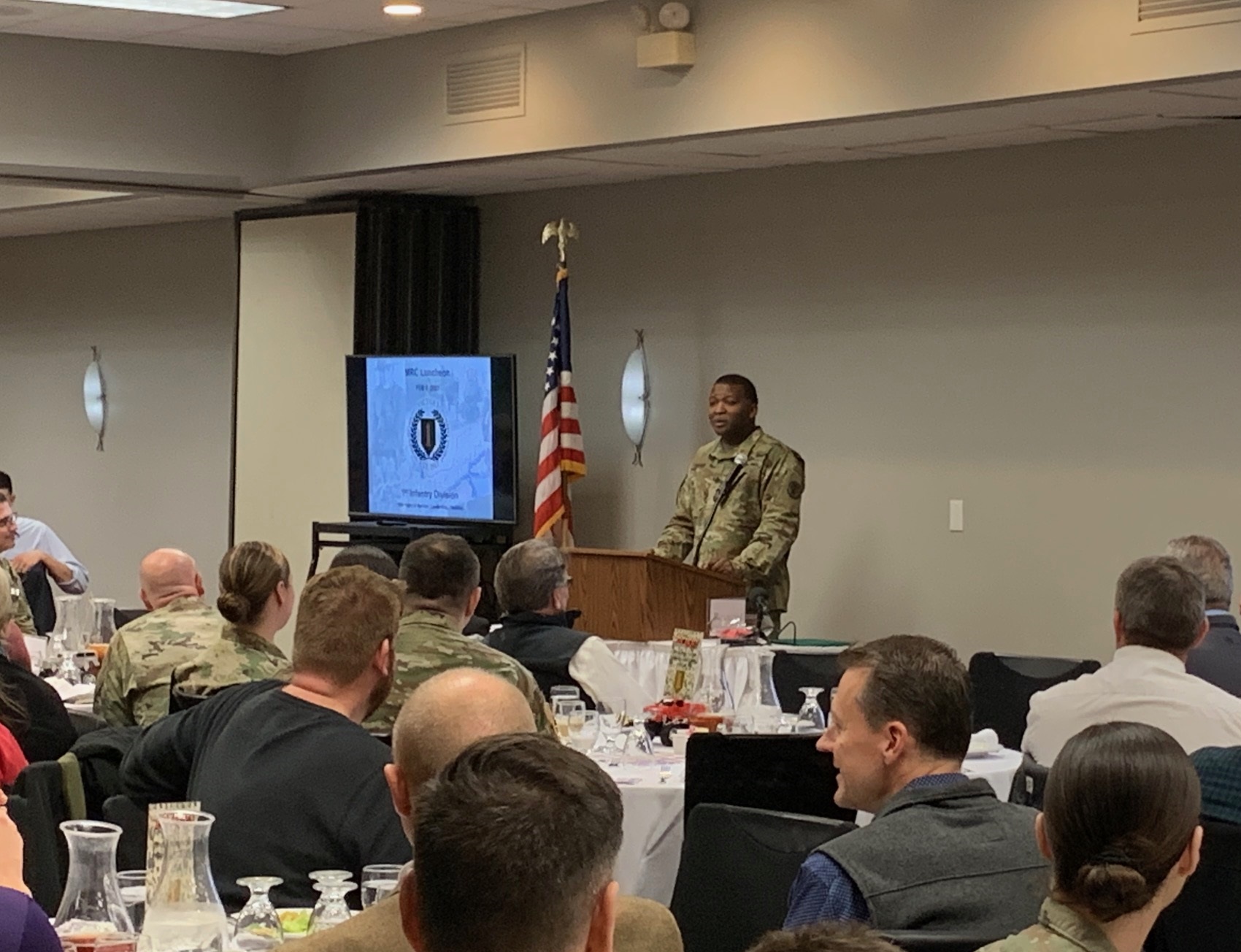 A Fort Riley soldier reenlisted for one last time during the monthly Manhattan Military Relations Committee meeting at the Holiday Inn at the Campus in Manhattan today.
United States Army 1st Division Staff Sgt. Taurian Harris enlisted for six more years during a ceremony conducted by Capt. Rhyan Griffin.
Following the ceremony, Harris looked back on his time at Fort Riley and talked about how it was not what he was expecting.
Now in his final enlistment, Harris says it is the end of what has been a positive experience.
Col. Phil Brooks, the 1st Infantry Division Deputy Commanding Officer for Maneuver, also spoke at the meeting and said that he enjoys seeing soldiers reenlist.
Harris is part of the Sgt. Audie Murphy Club, which recognizes soldiers for leadership and being involved in the community.
According to Harris, only about one percent of soldiers in the army have served in this club.
He is currently working on his Master of Business Administration at K-State and plans on starting a business in Manhattan.