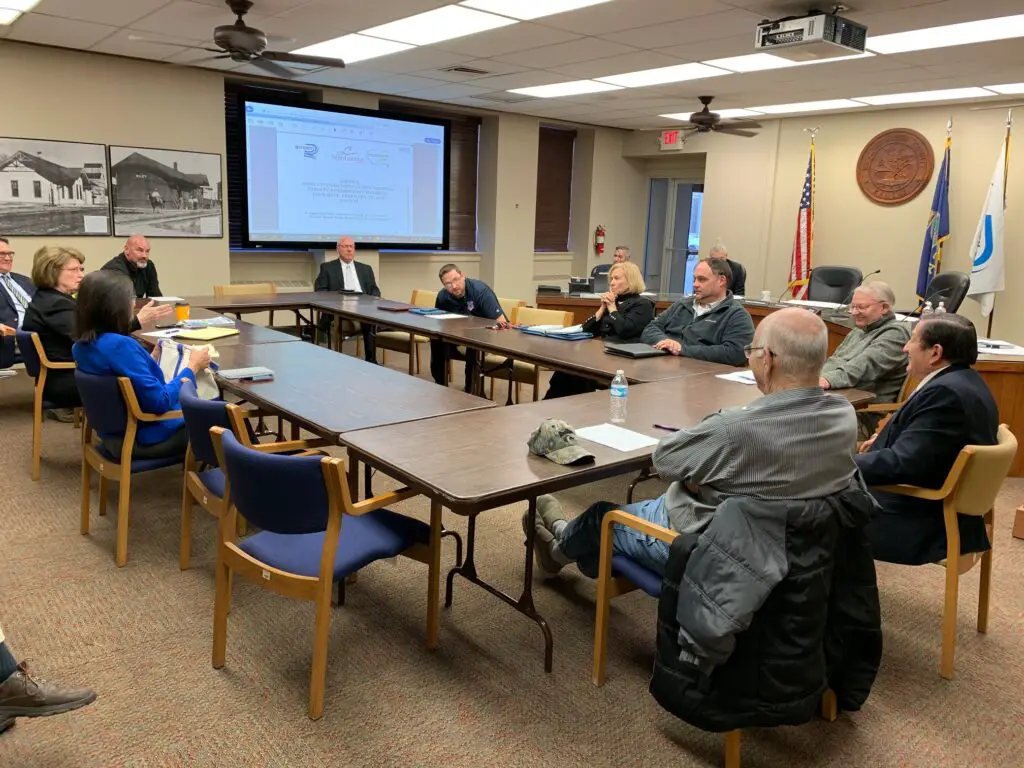 Officials from Riley and Pottawatomie County and the City of Manhattan met Thursday to discuss potentially moving the Riley County Police Department Aggieville substation.
The meeting was the monthly joint meeting between the three entities. The move would be in conjunction with Aggieville improvements and would put the substation on the ground floor of a parking garage on the corner of North Manhattan Avenue and Laramie Street. The new proposed station would span about 4,000 square feet on the side of garage facing Laramie Street with half being designated as training space.
Captain Josh Kyle says one reason for the potential move is the danger the current location's glass front poses to those inside.
"It may sound a little extreme but if someone were to fire into the substation itself from the street, there's really nothing to stop them and they could see us directly," he said.
According to Kyle, the 612 square foot building is very limited in working space.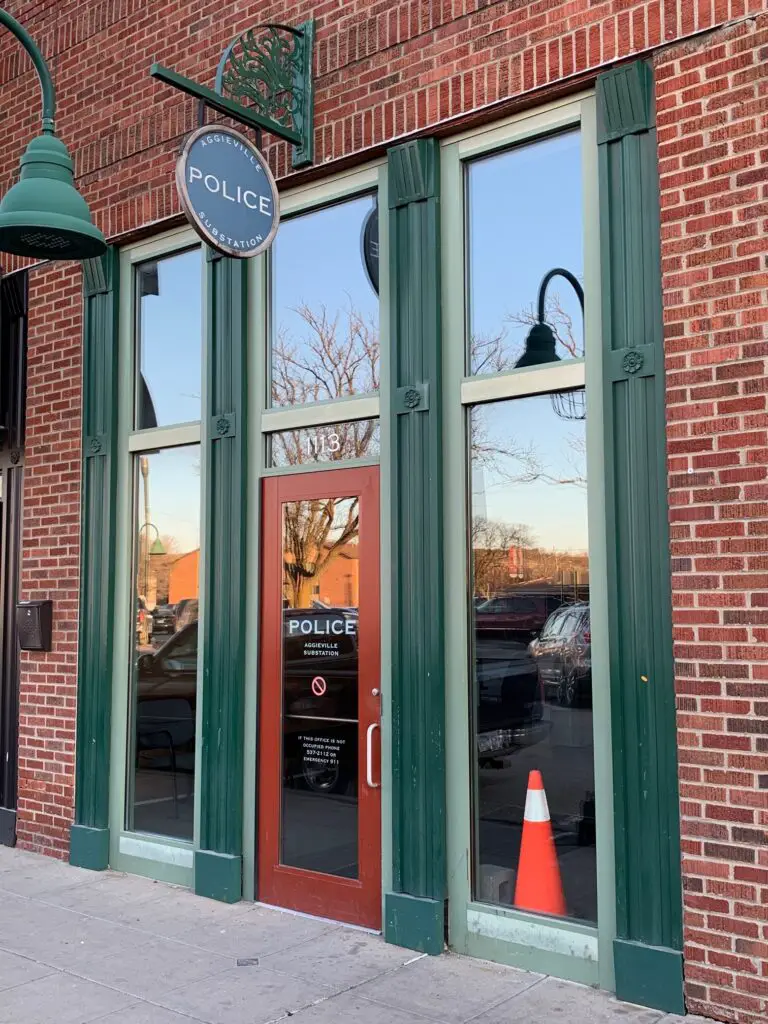 He also says noise from nearby businesses often disrupts work being done by officers.
The new space would be along the side of the parking garage facing Laramie Street with 2000 square feet allocated for a substation and another 2000 square feet allocated for a training area.
Manhattan City Commissioner Mark Hatesohl says he is not in favor of a station this large as it would take up valuable commercial space.
"In no way am I ever going to be supportive of giving all of that up, because there ought to be a lot of demand for that and that's part of making Aggieville a neater and cooler place. That would be a prime spot for those types of businesses," Hatesohl said.
Despite Hatesohl's hestitation to give up commercial space along Laramie Street, there is reportedly significant private interest in space along North Manhattan Avenue.
Another concern about the station being in the garage is police vehicles taking up parking spots.
According to RCPD officials, a few spots would be reserved for police officers working in the station.
Additional police vehicles present during training sessions or public events would likely be parked on the top level.
Also discussed Thursday was the potential expansion of RCPD's communications division.
This would involve expanding the division into the department's training space.
Captain Kyle says a larger space is needed to accommodate for a growing department.
"When we first built this location, it was designed for police communications only, however now it's a consolidated dispatch center, for police, fire and EMS," he said.
He also says a better space is needed to combat high turnover rates among dispatchers.
"They also serve on a 12 hour basis. They don't have immediate access to bathrooms or break rooms. Dispatchers a lot of times don't want to leave the communications area because they are concerned something will happen and they won't be available for their partners to take care of the activity," he said.
A larger space could potentially improve dispatcher training conditions.
The space where dispatchers currently work spans about 490 square feet.