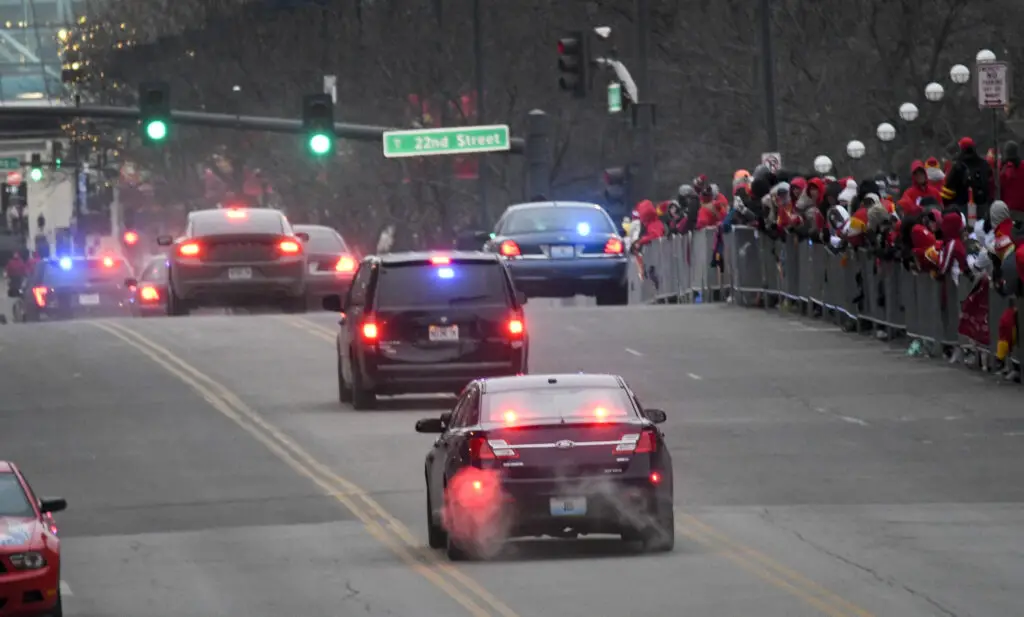 KANSAS CITY, Mo. — An apparently impaired driver taking a "joy ride" along the Chiefs' Super Bowl parade route in downtown Kansas City was put into a forced spin by law enforcement officers and arrested at gunpoint.
Mayor Quinton Lucas told TV station WDAF that the arrest about three hours before the Wednesday morning parade was scheduled to begin was for an inebriated "joy ride" and wasn't terrorism-related.
No one was injured in the incident, which was captured on video by fans who were gathering by the thousands along the parade route to celebrate the Chiefs' first Super Bowl win in 50 years.