More than 100 special needs individuals, aged 14 and older were treated to prom night Friday at University Christian Church.
The annual Night to Shine is sponsored by the Tim Tebow foundation. Churches all over the world hold this event which is in it's sixth year of existence. This was the first year the event was held in Manhattan. Attendees received limo rides, walked the red carpet and were cheered on by volunteers, K-State cheerleaders, and K-State athletes. UCC lead minister Barry Park was impressed by the turnout.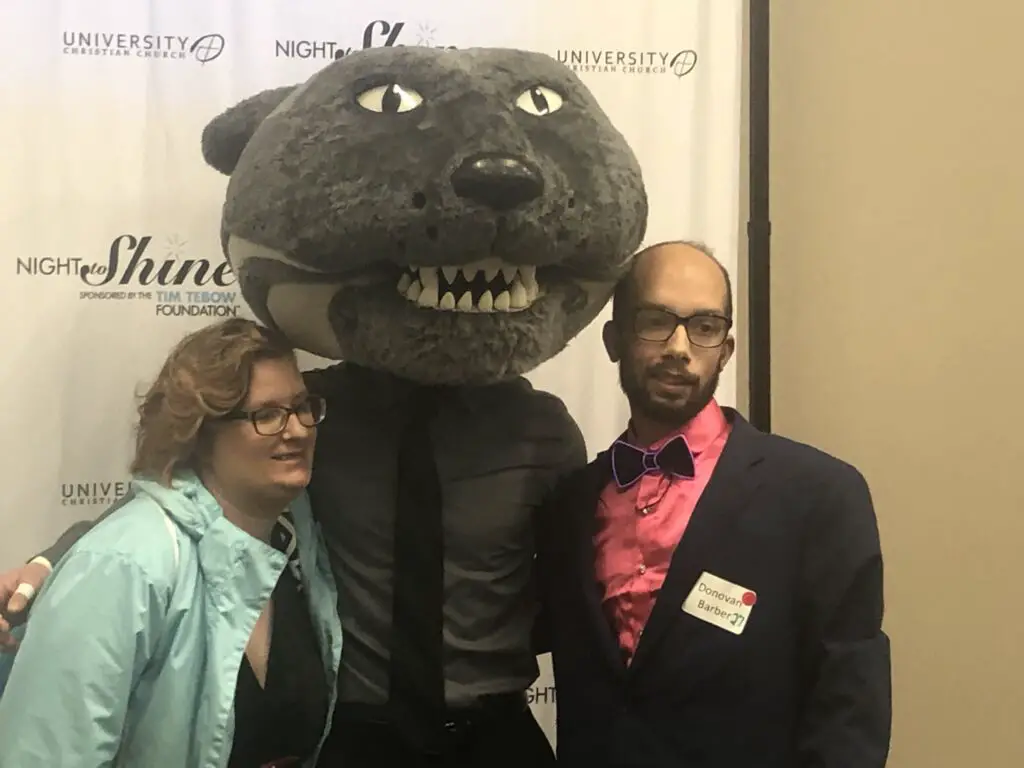 Special needs people who walked the red carpet were cheered on by K-State cheerleaders, volunteers and athletes. Athletic teams present at the event included members from the football team, women's basketball, soccer, and volleyball. Athletes included K-State quarterback Skylar Thompson and K-State soccer player Katie Kramer. Volunteer and Alpha Xi Delta sorority member Camryn Mcatee was impressed with the event.
Parents and caregivers were also treated with a meal and massages at the prom. Prom goers sang karaoke and danced the night away with volunteers at the dance. At the end of the night a special message from Tim Tebow announced that all the special needs attendees were awarded prom king and queen.
Pastor Park says he was happy to see a group that is sometimes forgotten get some well-deserved attention.
For more information about the event go to https://www.timtebowfoundation.org/ministries/night-to-shine
(All photos below by Derek Darr/KMAN)
This slideshow requires JavaScript.