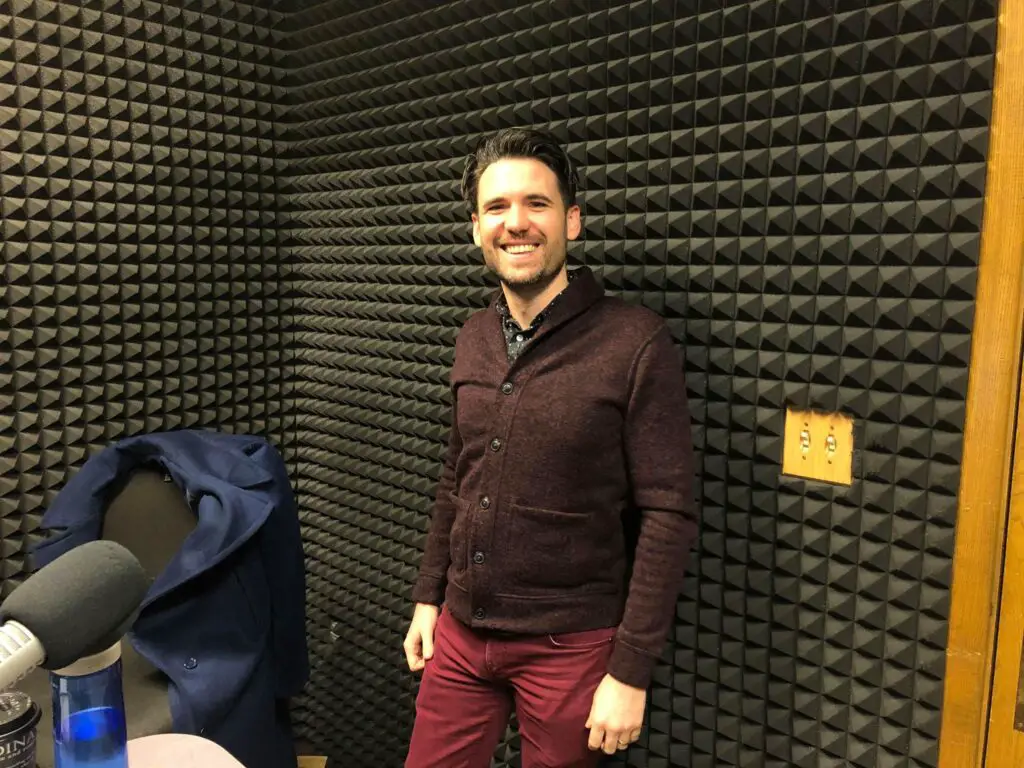 A self-proclaimed socialist candidate for Pat Roberts' seat on the U.S. Senate is running as a Republican and hopes to build a new coalition in the process.
Brian Matlock, currently of Kansas City, Kansas, originally hails from Nampa, Idaho and is a doctoral candidate in economics at the University of Missouri — Kansas City. Speaking on KMAN's In Focus, Matlock says he had initially planned on being a minister and gained an interest in running for office following working in a homeless shelter, international development and in community mental health.
He acknowledges that running for the Republican nomination as a socialist is unusual, but says grassroots conservatives have more in common with the underlying values of socialism than they do with "big business Republicans." He says part of the inspiration for running in the GOP was to attempt to highlight that.
"A lot of that kind of small town, rural, communitarian ethic of taking care of each other is a lot closer to at least the socialist ideals," says Matlock, who envisions a new coalition between "good neighbor Republicans" and "common-sense socialists." "We want an economy where people take care of each other and pitch in rather than each one trying to get as much as possible for themselves."
Matlock says his ideological background is more in line with the libertarian socialist tradition. He described his "Republican socialism" as a sub-type of democratic socialism that seeks to establish a more just and equitable economy through a democratic process and says the creed isn't completely foreign to Kansas.
"A hundred years ago socialists were very popular in Southeast Kansas," says Matlock. "They were organizing farmers into cooperatives to protect against price fluctuations and other sorts of tactics that would […] put them out of business, organizing miners that gets exploitative companies in their mining towns."
A Medicare-for-All supporter, Matlock says healthcare was a major driver behind his campaign, adding that he does not see competition as a successful way to reduce costs or increase efficiency in the industry.
"You often have one hospital in town," Matlock says. "And if you have an injury and you go to the hospital it's not like 'oh you're charging a ten thousand percent mark up on that? I'm going to go down the street.' It's very easy for them to make it a confusing process."
He says wages have been stagnant amid rising healthcare, housing and education costs over the past 40 years and that establishment politicians choose to maintain the status quo rather than address the issue. Matlock said extending Medicare services to the entire nation could help address that and reduce healthcare costs, citing estimates that claim the bottom 90 percent of earners will see decreased costs.
"Just cutting out the insurance middlemen is a huge efficiency gain," Matlock says. "In many hospitals the billing and collections department and all of that is bigger than the number of providers."
Matlock is also interested in a locally-administered federal job guarantee. He believes such a program will stabilize the economy by keeping people from losing savings during recessions or from exiting the labor force altogether if they struggle to find work.
"They could be producing something in the meantime, something valuable," says Matlock. "Just thinking about infrastructure, we need more help in schools, we need more care work with our aging population."
Matlock also expressed a passion about the topic of immigration, saying the "us versus them" climate he sees today is "heartbreaking."
"I just generally think we should make it easier, we should make it not a criminal offense but a civil offense to come here illegally, we should provide more pathways to citizenship, renew DACA," says Matlock. "We benefit from that and I think the more we include people as they come, the more it won't have the same level of tensions, but we'll feel enriched by that as we join hands to build a better Kansas."
Matlock says he thinks the odds are against his campaign, but hopes his message will resonate with people and plans to continue advocating for a "different way forward."