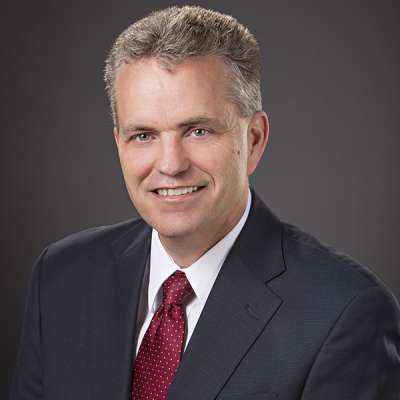 Bed space at Ascension Via Christi due to COVID-19 is not much of a concern, according to their president.
President and CEO Bob Copple says most patients who contract the virus would not even need to be hospitalized.  Using data from other countries, not very many of the patients were hospitalized.  Most of the interaction patients will have would be with primary care.
"Some of the uncertainty and anxiety has been around that everyone is going to be in the ICU on ventilator, but that is not what we have seen in other countries," says Copple.
There will be some patients who are high risk that could be hospitalized, but Copple says they also see that same population for other similar diseases. Those in the high risk group include the elderly and people with compromised immune systems.
The bed issue is always kept in mind at the hospital, but the hospital is not yet at a level of concern.
"The biggest thing people can do if they are seeing the symptoms is just stay home and self isolate.  That has shown huge success," says Copple, "The number of new cases in places like China and Italy have gone way down."
When it comes to isolation rooms, Copple says those diagnosed may not even need to be sent to one.  People self isolating themselves are just staying in their homes.
The major takeaway Copple wants to address is that patients have been recovering from the virus. Those who need to worry about getting worse from the virus are those in that high risk group.
To hear Copple's full interview from Friday's In Focus, it is below.