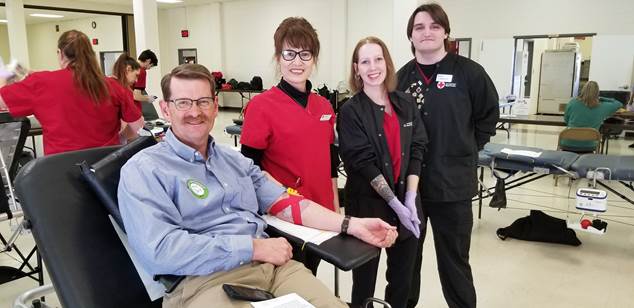 The American Red Cross surpassed its goal by 19 pints at the Manhattan Community Blood Drive Tuesday.
The blood drive took place over two days at Pottorf Hall in Cico Park and brought in much needed donations during a time when the COVID-19 pandemic is causing thousands of drives across the country to be canceled.
Daryl Strouts, a Manhattan resident, participated in drive and gave his 100th blood donation.
The American Red Cross is currently putting on another drive for those who would still like to donate blood.
It is taking place today and tomorrow from 10 a.m. til 4:30 p.m. in the London Room at the Holiday Inn across from the K-State Student Union.
For more information about the American Red Cross and how to donate blood, visit redcrossblood.org.