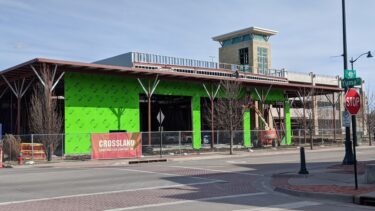 The Manhattan Conference Center expansion project is moving forward ahead of schedule.
Convention and Visitors Bureau Director Karen Hibbard says the project calls for additional 11,000 sq. ft. to the center. That equals to about half of the ballroom.  The roof is almost on the expansion and the project is almost to the point where workers do not have to worry about weather delays.
The completion date was originally estimated for November of this year, is now pushed up to September.  Hibbard says this great news since the expansion will be done in time for K-State football.
The center is still holding conferences during the construction. A conference was recently held there, and Hibbard says the construction isn't noticeable in the center.
Hibbard says this expansion is very important to the community.  This will allow for more bigger conventions and meetings, which will then bring in more business to city.  Shopping areas, dining places, and even extracurricular activities are all affected when conventions are in town.