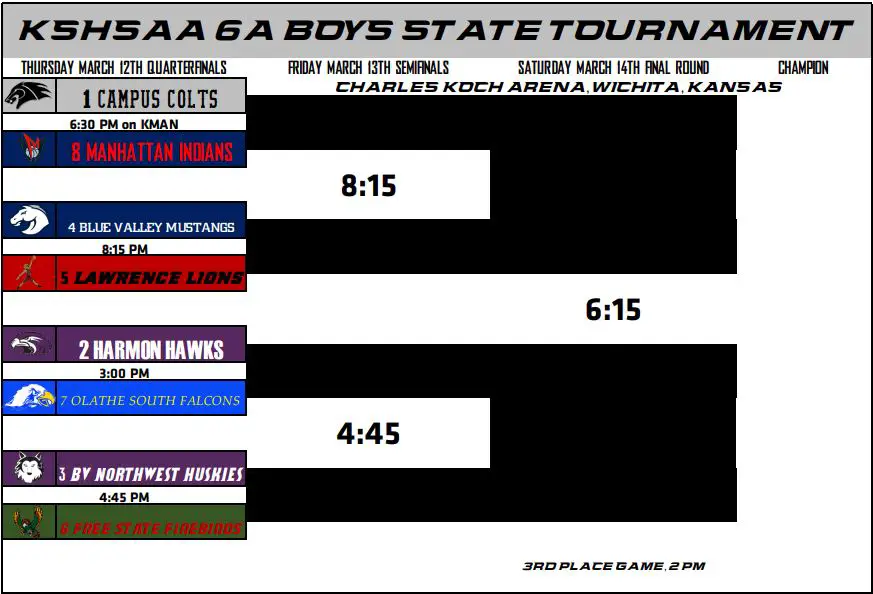 Manhattan High will send their boys to the 6A State Tournament at Charles Koch Arena on Thursday, after the Indians took down Wichita West 56-39.
Manhattan took down Wichita East last Wednesday and then got some help from Wichita West who beat the 2 seed Washburn Rural. That meant Manhattan got to host Saturday night for a trip to the state tournament and they made the most of the opportunity.
Chandler Marks had 11 and Owen Braxmeyer had 10 as the two leading scorers for Manhattan, who had 8 different players score in the game. The Indians led after each quarter and used a 23-12 4th quarter to put away the victory over the Pioneers.
The State Tournament starts on Wednesday in Wichita with girls action, the Manhattan boys will have to wait until 6:30 on Thursday. At 15-7 the Indians are the 8 seed and will face #1 seed and 22-0 Campus.