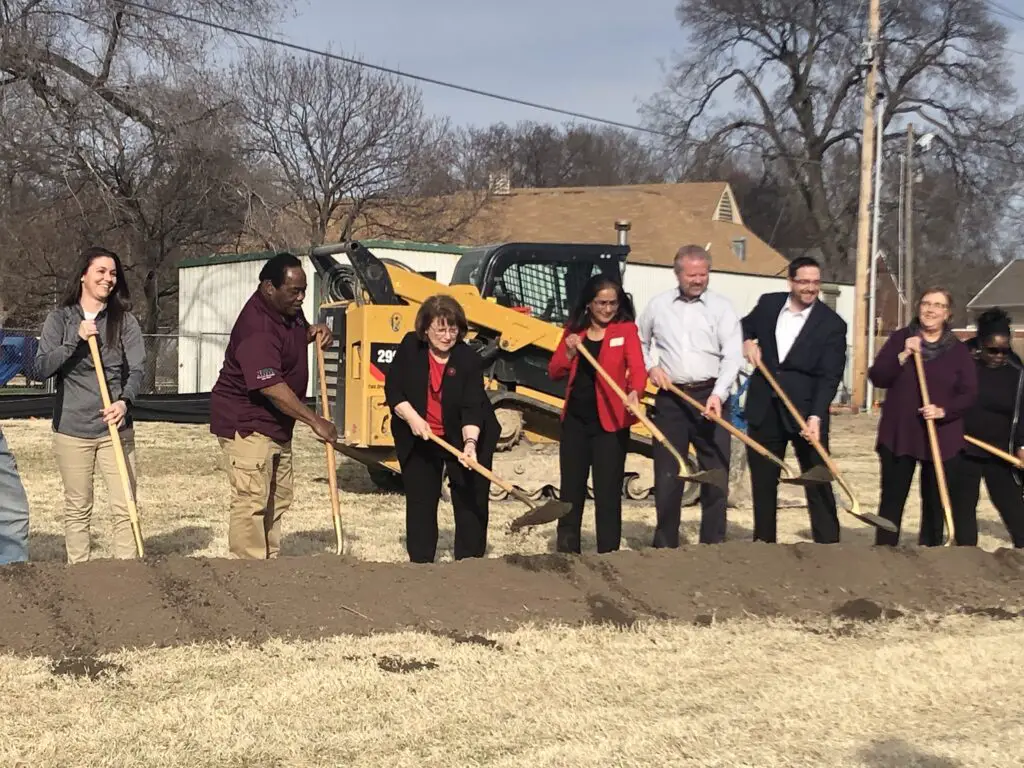 The community came out for a groundbreaking of the new Douglass Community Recreation Center Wednesday.
The new $4.3 million project will see construction of a 3-lane elevated track and programmable to accommodate an 84-foot basketball court, two NCAA volleyball courts and two pickleball courts alongside community and fitness rooms.
Douglass Center Director Dave Baker was on hand to discuss the historical significance of this project.
"This used to be the black community's. It is gone today but we still have a number of African-American people in this community. So to be able to put something back here to help us remember and to not forget the past is monumental," he said.
Flint Hills Wellness Coalition Chair Deb Nuss thanked community leaders for getting this project approved after years of discussion.
"It would've been very easy to say no to this given the budget concerns that the city faces on an annual basis, so that to me shows that our community leaders really cares about what's doing right for the community and we should be eternally grateful because this will be a wonderful asset to the community" she said.
City Commissioner Wynn Butler who actually voted against the project in December said it does meet a vital community need.
"A lot of people that live on the west side are down here using the Douglass Center, so the idea that this is in a part of the city where it's not economically viable who uses it? It's citywide," Butler said.
Butler said he would have rather seen the center project be funded by block grants rather than through property tax funding.
Construction is expected to be completed in spring 2021. Also the current Douglas center which was built in the 1940's will remain operational after the new center is completed.