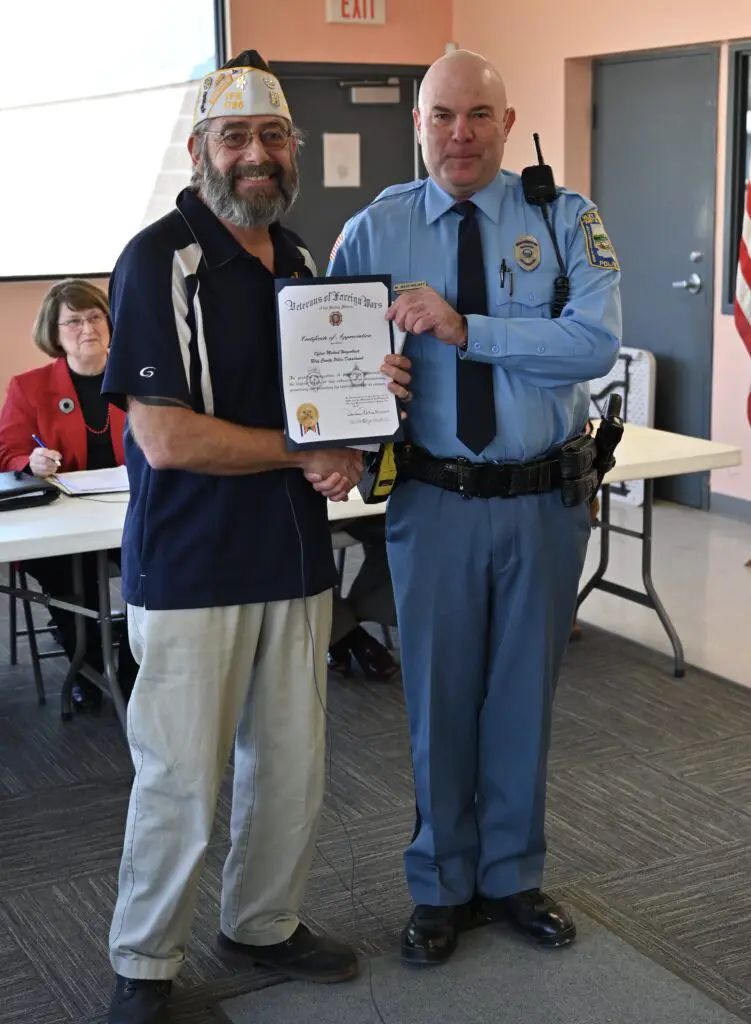 A Riley County Police Officer was recently given state recognition as the Veterans of Foreign War Kansas Officer of the Year.
The award was given out at the February Law Board meeting in Ogden to Michael Wagenblast, who has served with RCPD since 2012 and is assigned to the North County population of Riley County. It's given annually to an officer who demonstrates professionalism under the most trying of circumstances, to someone who embodies patience when others would have walked away and demonstrates humanity toward all.
"The award symbolized the great triumphs the honoree has received in our noblest of professions. It is merely a token of the collective enthusiasm for the dedicated self- sacrifice and desire that you have shown to make your town, your city, our county, our state, and our nation an ideal place to live and work," Daniel Watkins, VFW Post Commander of Manhattan said.
Prior to his time at RCPD, Wagenblast was a 20 year veteran of the U.S. Army.
"I am pleased to recognize you, Officer Michael Wagenblast, as one of those who have stood and said, I can do that, I can give more, I will walk in harm's way," Watkins said.
Wagenblast was chosen from all officers among the various Kansas districts. He is automatically entered for consideration for the VFW National Law Enforcement Officer of the Year.