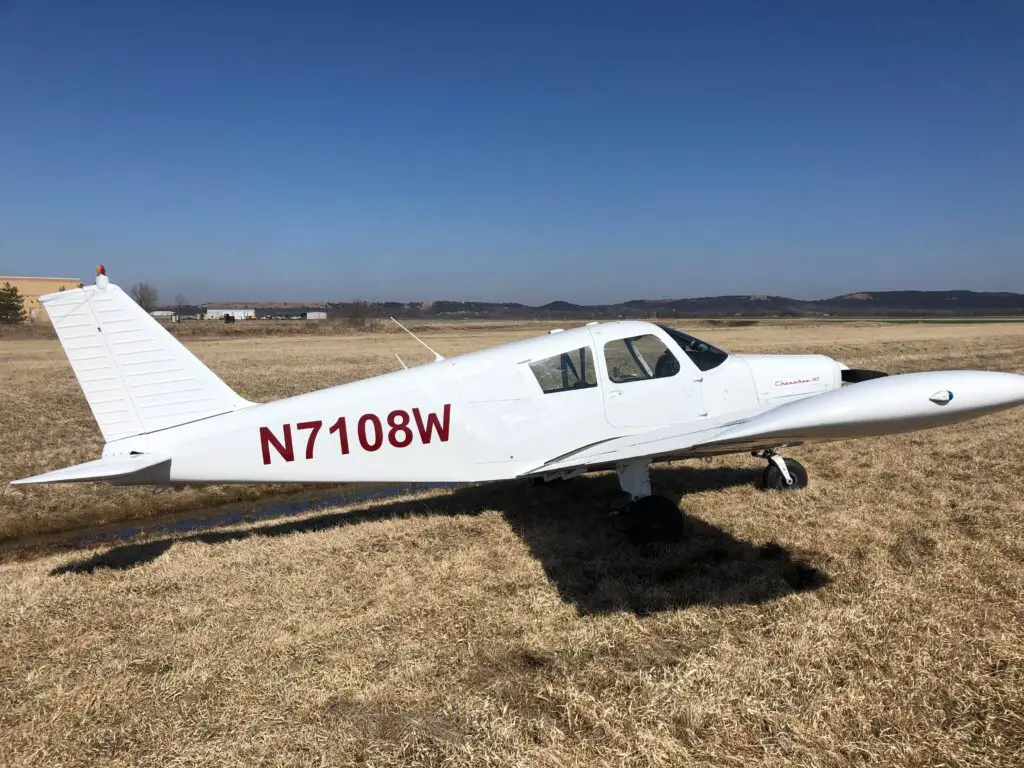 A small plane went off the runway while landing Wednesday morning at Manhattan Regional Airport.
The plane, a Piper PA-28 Cherokee with two passengers, came to rest near a ditch after taking down a runway sign and damaging a wing. Damage estimates are pending. No injuries were reported.
Manhattan Regional Airport Director Jesse Romo says the cause is still unknown and there will be no impact to airport operations though runway 3 was shutdown for a period. First responders are working the scene and the FAA has been contacted.
The aircraft is registered as the property of Versa Air Services LLC, a crop spraying and surveying company out of Manhattan.