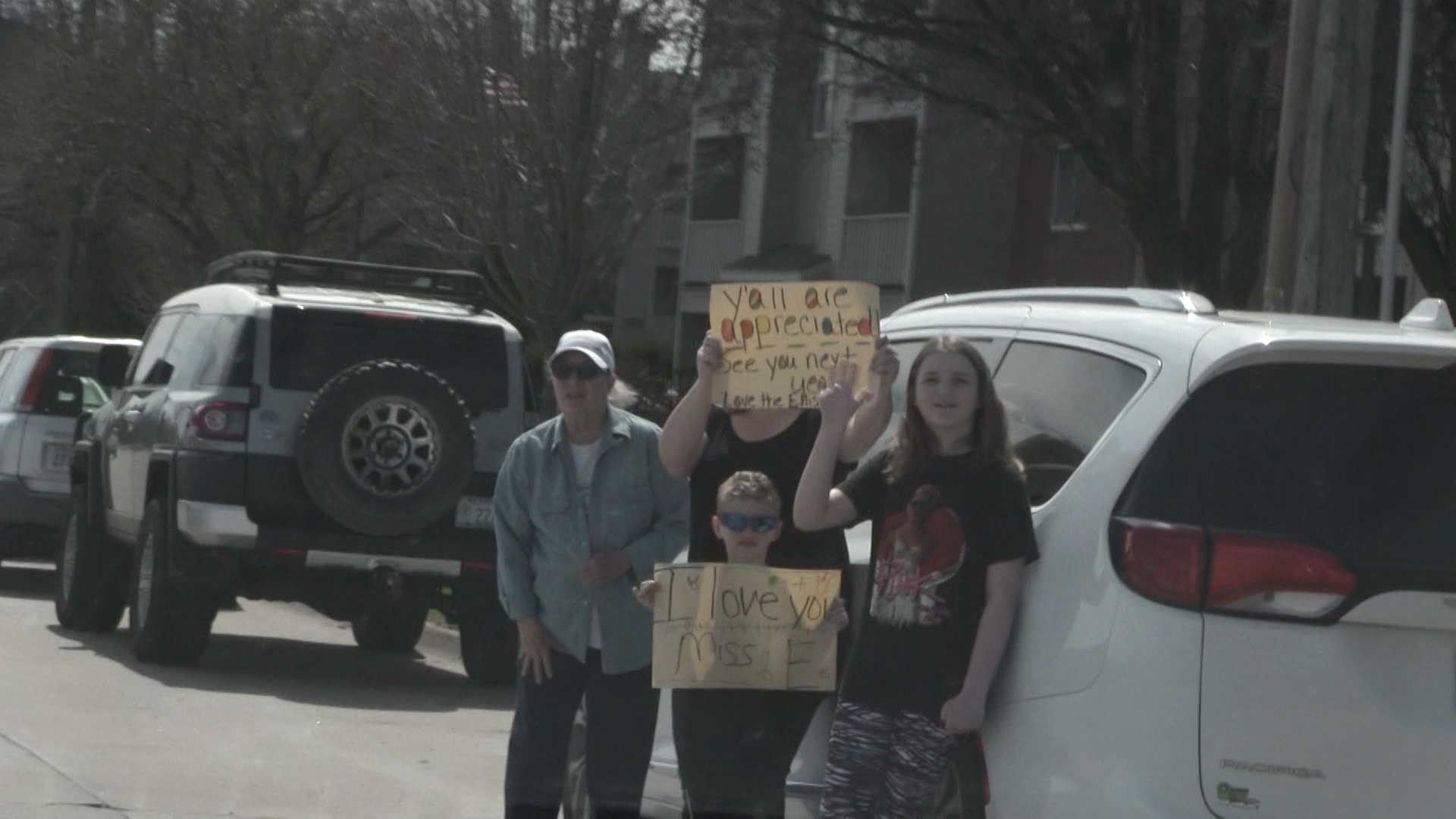 Teachers at Frank V. Bergman Elementary may not be able to work at the school for the time being or physically be near their students. However many of them came out Wednesday to parade through neighborhoods, in their cars to show students how much they miss and care about them.
The teacher parade traveled through Candlewood, Hawthorne Woods, Colbert Hills, Redbud Estates, Pottawatomie Court, and Riverchase Mobile home parks to name a few.
Amanda Arnold Elementary also held a similar event earlier in the day. Many other schools are planning similar teacher parades today and into next week. More information can be found on each school's respective Facebook pages.
Due to the growing health concerns, KMAN was unable to get any interviews.
Photos by: Steven Shaffur/KMAN