Starting in 1994, K-State had at least one player selected in each draft, until 2020. K-State wasn't able to get anybody into the seven rounds of draft selections.
The streak started in 1994 with Thomas Randolph going off the board in the 2nd round, taken by the New York Giants. Andre Coleman was also selected by the San Diego Chargers in the 3rd round of that draft. Along the way, K-State had three 1st round selections. The first being Chris Canty in 1997, Terence Newman in 2003 and the most recent being Josh Freeman in 2009.
The final picks of the streak were Dalton Risner (OL, Denver Broncos) and Duke Shelley (DB, Chicago Bears) in 2019.
Despite the ending of what had been the longest draft streak in the Big 12, a handful of Wildcats were still able to find NFL landing spots after the draft concluded with their free-agent deals.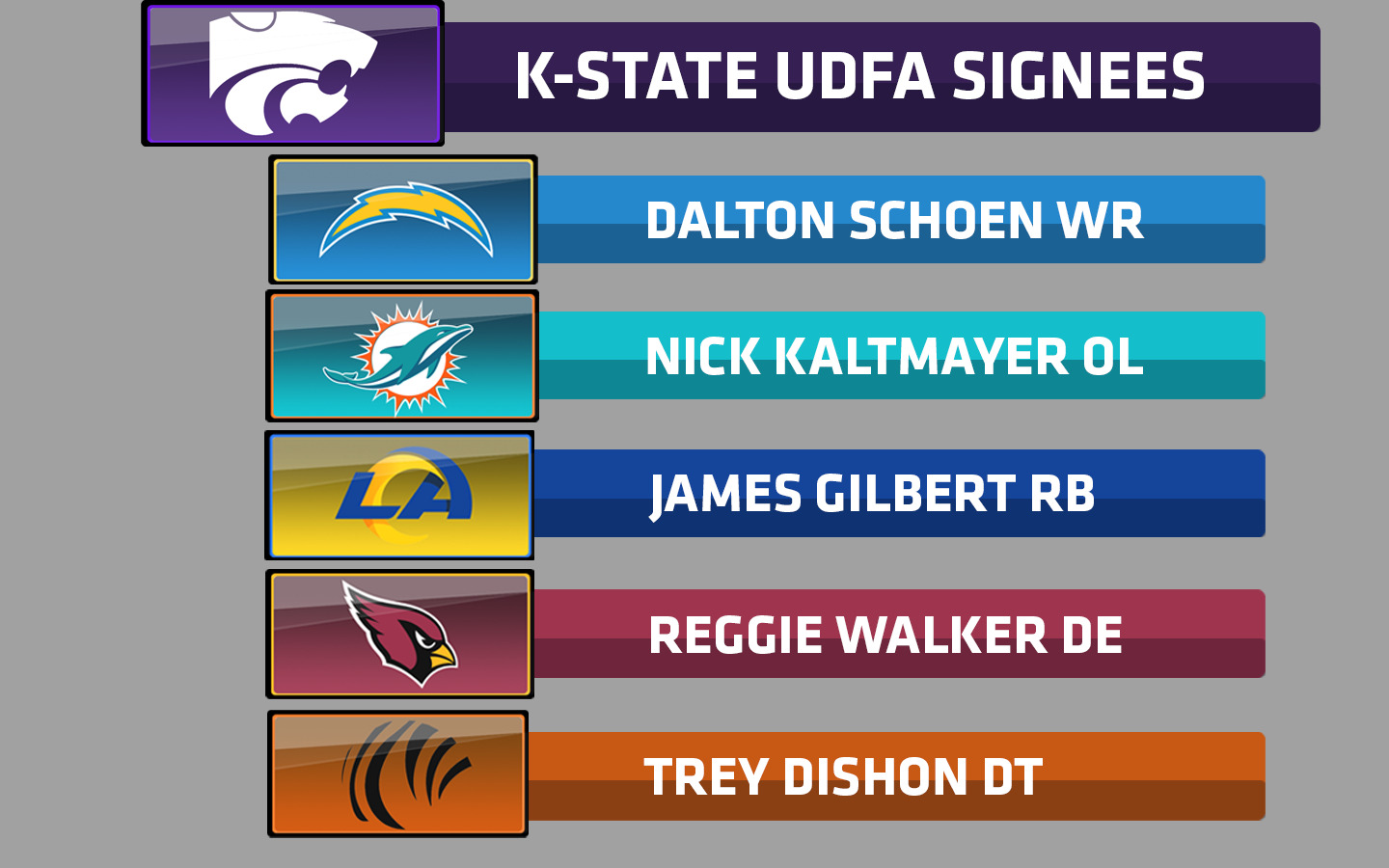 The Kansas City Chiefs starting filling needs on their draft board during the 1st round on Thursday night, where they selected Clyde Edwards-Helaire with the final pick of the night. Edwards-Helaire is a runningback out of LSU and has drawn comparisons to Darren Sproles in college.
The Chiefs also added defensive help, along with offensive-lineman Lucas Niang out of TCU to help protect MVP Patrick Mahomes. According to Pro Football Focus, Niang did not allow a sack in his three seasons with the Horned Frogs.