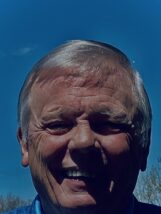 A new candidate for the District 2 seat for the Riley County commission has filed this week.
Retired Brigadier General Philip Mattox filed to run for the seat currently held by Commissioner Marvin Rodriguez, who is running for re-election.  He will also be running against Riley City Council Member Greg McKinley.
Mattox says the reason for his filing is simple; he wants to be a candidate for reform and see some change at the county level.
"It's time to hold the county as a whole accountable, it's time really for us to look forward into the future, says Mattox. "What's happening this summer in the county, are we just gonna turn a switch on to normal? I don't think so."
Mattox wants a plan in place that has metrics showing results of where the county is going, especially for the 2021 budget.  He would also like to see a long term plan of what the county plans to do after the pandemic.
"I just think it's time for a change, and I have been a planner and leader.  I want clear alternatives to the future for the county as we look at, not only the city, but the agricultural side as well as the future of NBAF," says Mattox.
Mattox says he would like to implement ways for the community to watch the meetings as the happen. He enjoys watching the city commission meetings on TV and wants that for the county.  He adds that some may find that a small item, but the transparency aspect the most important thing.
While Mattox doesn't have a background in local government, his career in the army has allowed him to work closely with governments across the country.  He has also owned his own business, been a HOA president in Virginia and here in the county, been a member of the social services advisory board in Manhattan,  is one of the founders of Circles Manhattan.
One of the major issues Mattox faces right now though is campaigning while there are stay at home orders.  While Mattox hasn't yet figured out a way to communicate with residents face to face, he says he will have to depend on social media in the meantime. He is currently working on a website, which is set to launch within a week. Mattox says this website will be the main way to communicate with people for now.
"So I can get thoughts out to the people the best I can without being able to see them face to face," says Mattox. "Gonna be hard, but I'm doing the best I can do with what is available."
Mattox retired from the military over 30 years ago and has been a resident of Riley County for over seven years.
Filing deadline is Jun. 1, primary election is Aug. 4, and general election is Nov. 3.