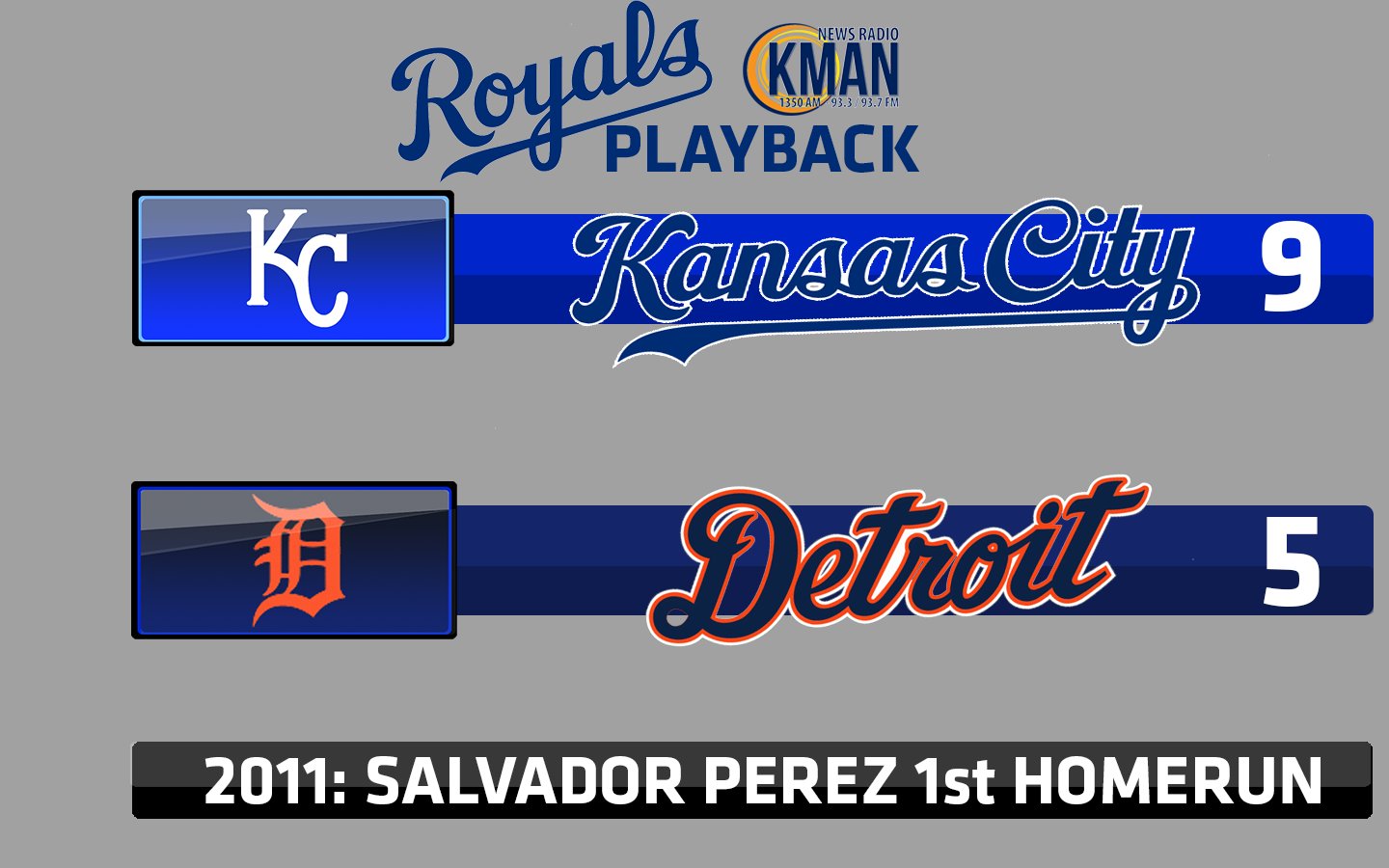 On Tuesday Royals playback went back to Greg Holland's first save in Kansas City, tonight we get to hear Salvador Perez's first homerun from back in 2011.
The game was originally played on August 29th 2011 at Comerica Park in Detroit. The Royals offense exploded for 9 runs in the victory over division rival Detroit.
Kansas City logged 18 hits and scored at least one run in each of the first 4 innings.
Luke Hochevar got the win, future Cy Young Max Scherzer was charged with the loss and Blake Wood got the save.
Salvy's homerun takes place in the 4th inning, but he isn't the only Royal to go yard in the game. Alex Gordon leaves the yard in the 1st and Alcides Escobar hits one deep also in the 4th.
Johnny Giavotella had the game high 3 RBI.
First pitch is at 7:00 tonight on KMAN with Denny Matthews and Bob Davis on the call.