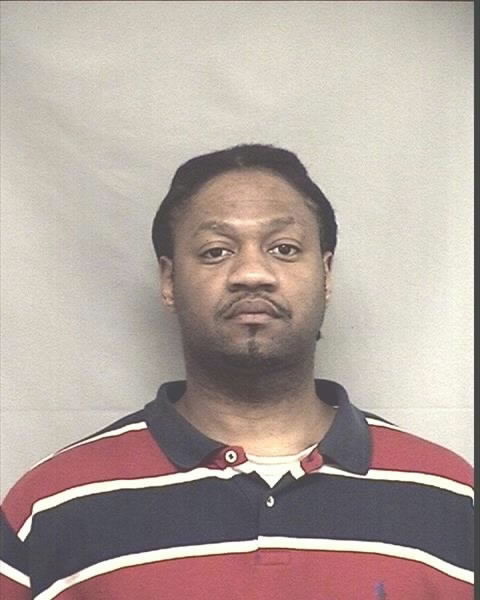 Updated 7 a.m. Saturday
By Brandon Peoples
A Manhattan man who eluded police for more than an hour around the Aggieville area Friday evening is jailed on a host of criminal charges.
Riley County Police have charged 36-year-old Lamarques Channel with four total counts including aggravated assault, criminal discharge of a firearm, criminal possession of a weapon by a felon and marijuana possession. Channel is accused of firing a gun near the area of 11th and Bluemont. No injuries were reported.
Channel initially was reported to be in a vehicle, then fled on foot through neighborhoods north of Aggieville, before finally being apprehended in the 1000 block of Ratone Street.
Channel remains in custody on a $35,000 bond.
Online court records show Channel is also charged in a pending misdemeanor case of domestic battery and battery in Riley County stemming from a pair of incidents in April and September 2019. Prior to that, Channel spent over 13 years in prison for convictions out of Riley County for involuntary manslaughter, cocaine possession and marijuana possession. He was released from prison in August 2016.
This slideshow requires JavaScript.
—
Original story 6 p.m. Friday
By Nick McNamara
A man is in police custody after shots were fired during the four o'clock hour in the Aggieville area Friday.
Riley County police searched for the suspect for a little more than an hour following multiple 911 calls reporting gun shots in the 1100 block of Bluemont Avenue.
Initial scanner traffic indicated the man fired at another person before fleeing eastbound on foot and leaving behind a vehicle. No injuries were reported.
The suspect was apprehended just before 5:45 p.m. The investigation is ongoing and KMAN will update as the story develops