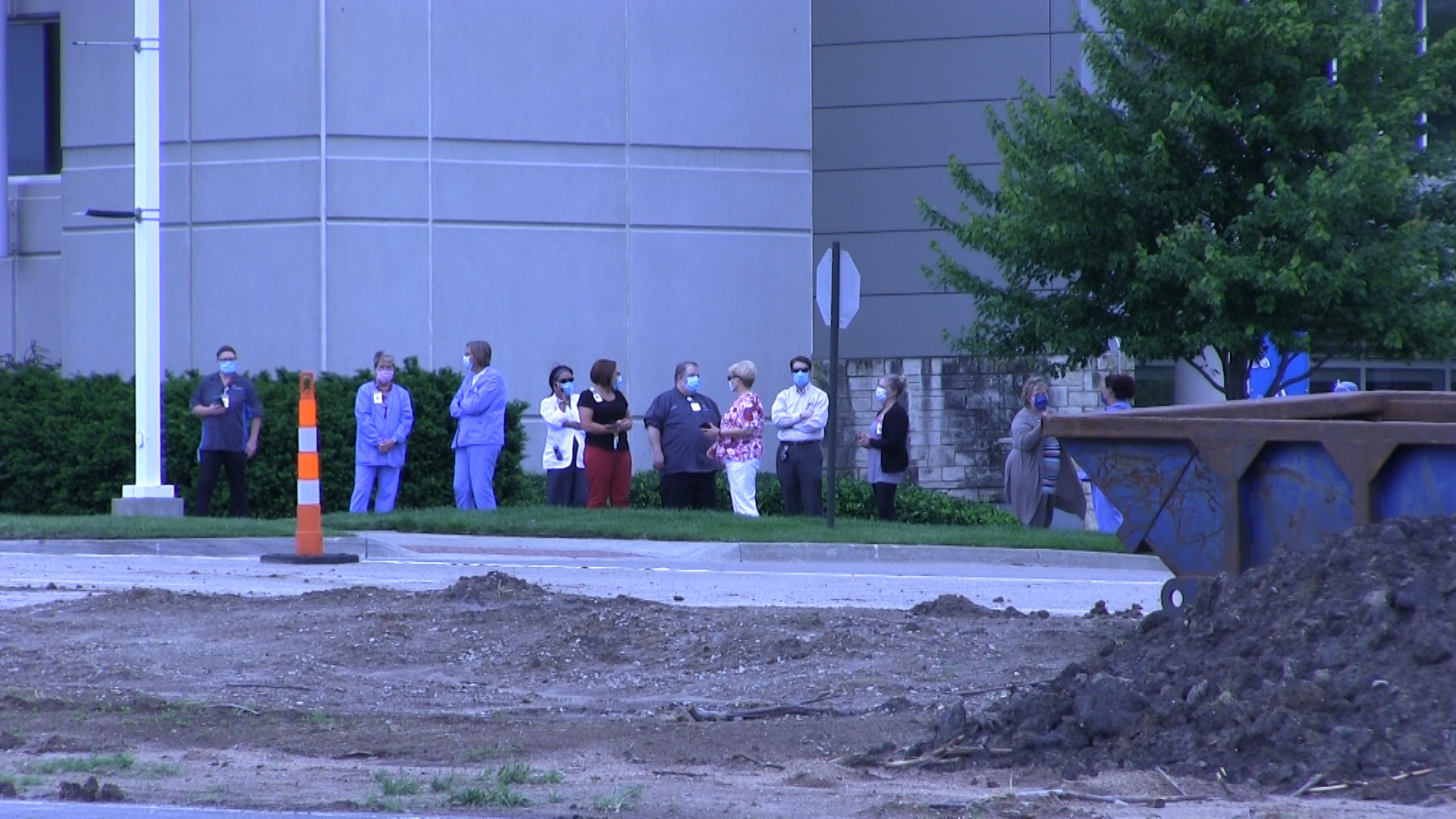 The 1st Infantry Division and Fort Riley saluted regional healthcare workers for their continued support of Irwin Army Community Hospital and the Fort Riley community on Wednesday with a fly over.
Some of the locations included Asension Via Christi in Manhattan, Geary Community Hospital in Junction City, as well as Irwin Army Community Hospital in Fort Riley.
The 1st Combat Aviation Brigade used three HH-60M Black Hawk Medical Evacuation helicopters or more commonly known as MEDEVAC's for the salute.
You can view the video of the flyover Manhattan below.