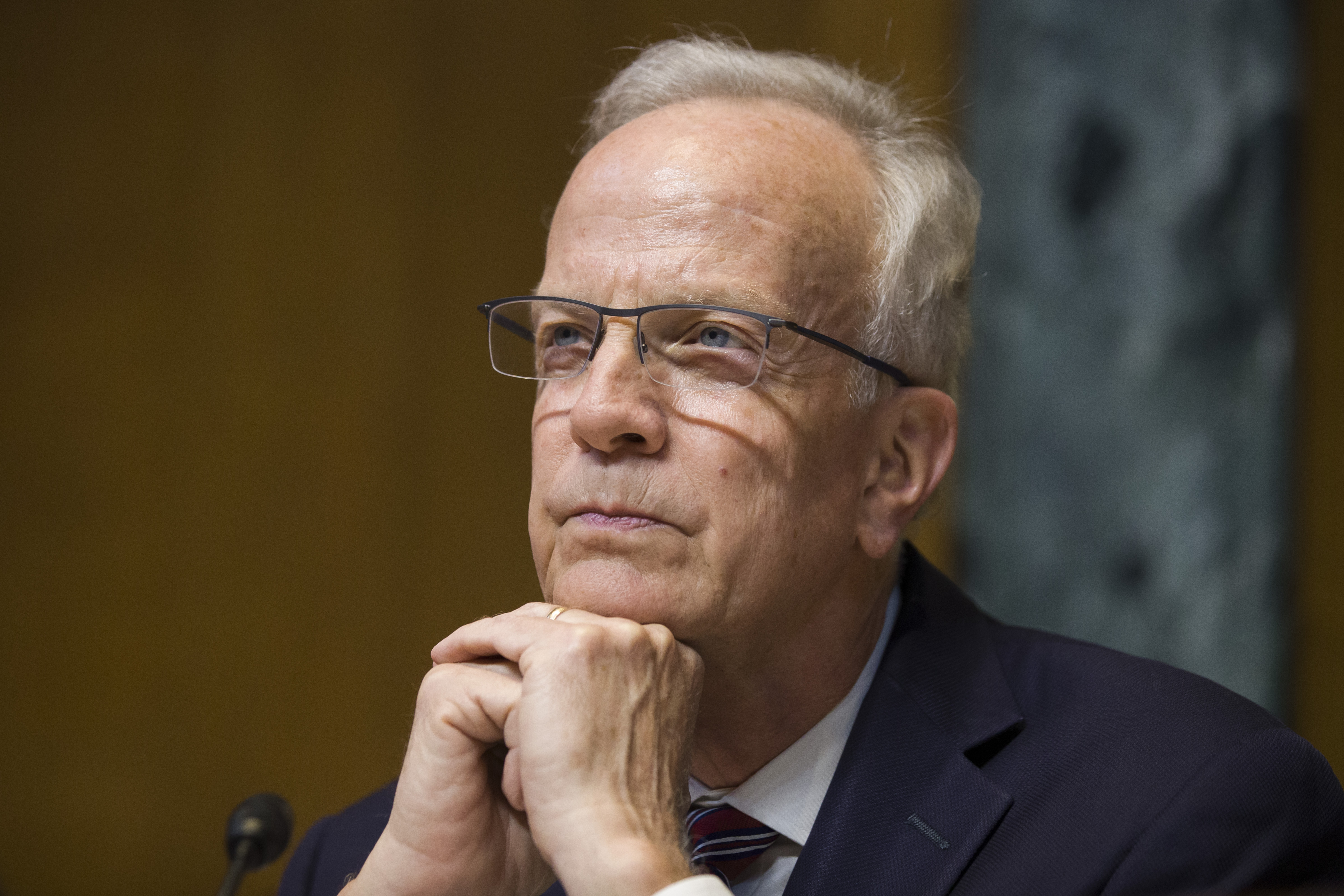 National Suicide Prevention Hotline
United States Senator Jerry Moran recently spoke with KMAN about the signing of his 9-8-8 National Suicide Prevention Hotline bill into law.
He says that while the number isn't currently accessible, he hopes it will be soon.
"We're in the process now of the FCC implementing a three-digit 9-8-8 number that will be available in the future to give people a direct and quick response, an opportunity to talk to somebody about suicide, and therefore, hopefully prevent more suicide," Moran said.
In the meantime, those in need can access the current 10-digit suicide hotline phone number at 1-800-273-8255.
Moran says the bill is in response to reports of increasing suicide rates among certain demographics.
"We have increasing active-military suicide, increasing active law enforcement suicide, increasing young people suicide, increasing farmer suicide and increasing veteran suicide," Moran said. "That tells me that suicide is becoming a more common circumstance for people and their families and we need to do more."
The new number is expected to be operational by July of 2022.
Access to mental-health treatment through technology
Moran also spoke to KMAN about the passage of a bill he introduced to combat increasing suicide rates among veterans.
"It is an opportunity to put resources into communities across Kansas so that the local American Legion or VFW (Veterans of Foreign Wars) or Vietnam veterans or Pawnee Mental Health (Services) or other organizations can access Department of Veteran Affairs dollars to create a mental health and anti-suicide program in their community," Moran said.
The bill also advocates for a study on how high altitude affects certain mental health conditions, such as depression and post-traumatic stress, and how the VA manages suicide-prevention endeavors.
Moran says he recently visited Pawnee Mental Health Services in Manhattan as part of his effort to advocate for mental-health accessibility.
The bipartisan bill was also introduced by democratic U.S. Senator Jon Tester of Montana.
Stimulus package
Moran recently stated that he is in favor of a fourth phase of federal funding in response to the coronavirus pandemic.
While he likely would not support a coronavirus stimulus bill that is as expensive as the first, Moran says he wants to see Congress focus on the health and wellbeing of people.
"Our economy will not recover when people are fearful of being out and about when their health is in jeopardy," Moran said. "While we have a lot of opportunities to, in our own ways, through social distancing and masking, reduce the spread of the virus, I'd like to see Congress do more."
Such efforts could include more funding for testing, vaccine manufacturing and distribution and personal protective equipment (PPE) in hospitals, nursing homes and schools.
Moran says he also wants to focus on businesses that "fell through the cracks" in previous spending phases.
"By that, I generally am thinking about bars and restaurants, hotels, motels, commercial property, retail space, venues (and) theaters," Moran said.
Moran stated that while stimulus-package negotiations are ongoing, he doesn't think an agreement will be reached by Election Day.