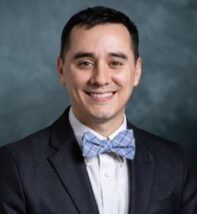 An arrest warrant affidavit released by the Pottawatomie County Sheriff's Office details what led to the arrest of a former Manhattan Parks and Recreation employee, charged with two counts of sexual exploitation of a child.
The document, obtained by News Radio KMAN Tuesday, alleges 31-year-old Zach Bayless, a former Recreation Supervisor, downloaded and shared a lewd video of a young girl in "stages of undress" on a messaging app called Kik. The Sheriff's Office began investigating after receiving a tip in January from the National Center for Exploited and Missing Children.
According to the redacted affidavit, investigators were able to link the Kik account to Bayless through two separate IP addresses. On May 13 Pottawatomie County officers executed a search warrant at Bayless' home where they confiscated his iPhone, Apple Watch, a laptop belonging to the City of Manhattan and three other laptop computers. Investigators found more sexually explicit videos on his phone, according to the affidavit.
Bayless will appear for a status hearing at 10 a.m. July 27 in Pottawatomie County District Court.