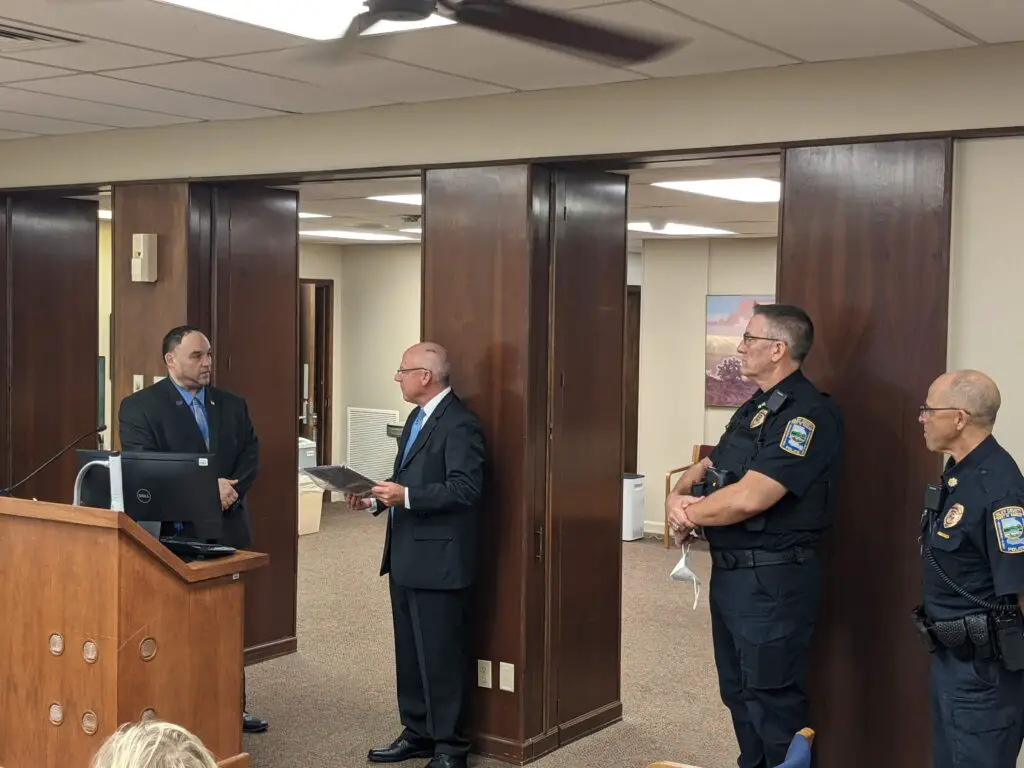 Riley County commissioners presented a plaque to the Riley County Police Department to commemorate the new firing range.
Commission Chair John Ford presented the plaque to Director Dennis Butler, Captain Josh Kyle, and Captain Kurt Moldrup for their hard work getting the range completed.
Butler thanked Ford, county staff, the current commission, and former commissioners who helped with the project. He says no one person can take credit, as it was a team effort.
Former commissioners were invited to take part in the presentation for their contributions as well. Former Commissioner Ron Wells had been involved with the project for eight years.
Former Commissioner Marvin Rodriguez says when he came on board, he knew the old range wouldn't be sufficient.
After honoring the RCPD, commissioners moved to presenting the retirement plaque to Assistant Public Works Director Gary Rosewicz.  Rosewicz has been with the county for 17 years.
Ford presented the plaque, saying Rosewicz helped him when he first came on the board in 2019.
Rosewicz took the stand to say a few words about his time working in Riley County.
Rosewicz encouraged the commission to keep moving forward with the sales tax incentive, saying the public may not realize how important the previous tax has been for the county.
This slideshow requires JavaScript.