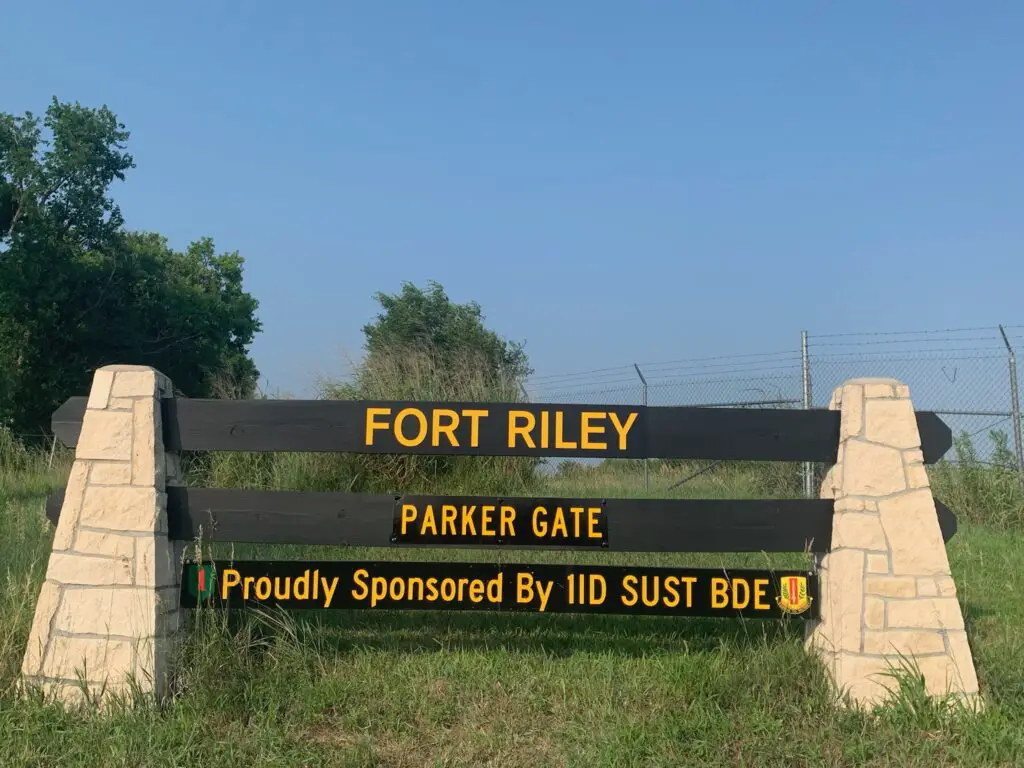 Fort Riley officials have announced a temporary closure of the Parker Access Control Point starting Friday.
Construction is anticipated to be completed by the end of November. The gate, which will close at 7 p.m. Friday, is located on the west edge of Fort Riley, and is formerly known as the Estes Gate.
Officials say all other access control points remain open according to normal operating schedules.
Construction continues on Henry Drive with traffic through the control point reduced to one lane inbound and outbound. Drivers of oversized vehicles or those towing trailers are advised to exit the installation through other access control points Contractors expect to reopen Henry Drive by Nov. 1, which is also when two inbound lanes and one outbound lane should be reopened.
Fort Riley single day visitor passes can now be applied for online. More information is available on the Fort Riley web page.