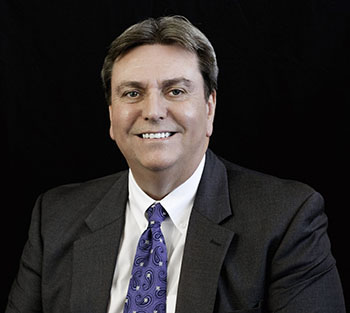 Kansas leads the world in the success of each student.
That is the message shared by the state's commissioner of education, Dr. Randy Watson who stopped by Oliver Brown Elementary Tuesday as part of the Kansans Can Success Tour. Watson met with district officials including school board members, students and others.
Watson says they're seeing a need for change in the way that school has been taught. He says schools now are built on a subject to subject 52 minute block structure.
"When you get out of school, life doesn't work that way. It's this interrelationship of skills. So what we are trying to rethink is how do we organize school so we can practice those interrelationships over and over and over."
Watson says the vision is built on four main components, one of those being a different engagement with parents and families.
"Not conversation, but tell us about your child, tell us how we can work with your child, and sit down every six months and design goals."
Watson adds that those goals will lead to a personalized or individualistic approach in education, which is the second component of the vision. Component number three, Watson says, is student success skills and merging skills together. Watson says the fourth component is one that brings everything together.
"And then, how do we do this work in real work projects, and then repeat those activities over and over and over, so we get lots of practice with those."
Watson says, the real work projects and the application of the skills is a major part of the Kansans Can redesign project. He says for far too long and far too often, the K-12 education has looked only at the academic skills, and measured success off of that.
"There's these interpersonal and intrapersonal skills that are equally as valuable as the content. Balance those out, don't put one above the other, but balance those out, and that's what we are trying to do."
Watson adds that the balance between the two happens more often than we think, but just not in the classroom.
"We have examples of that in extracurricular and electives, but most students say 'I don't do that when I go to social studies class.' 'I don't do that when I go to math class, I just do the math content by itself.' So it's rethinking those core areas of how we can still develop high level content, but really apply that over and over and over."
Finally, Watson says they are focused on one main goal.
"Each child. Each child. The success of each child. That's our focus, and when you think about schooling in that manner, it changes your whole perspective of what school should be like."
Dr. Randy Watson says the Kansans Can Success Tour and the facilitation of discussions is just the first step along the way.
"Let's get all doing this work together, so we can accelerate to what we talked about today. We are trying to get to 95% graduation. We are trying to get to 70 to 75% of kids earning something after high school. We are trying academic achievement at levels 3 and 4 at 75%. We are trying to enhance social and emotional learning civic engagement, and we want all of those at the highest of levels."
Watson says the path to success in the redesign comes from a collective effort.
"We are on the path, no doubt about it. We've got to go faster, and we've got to go deeper. So, collectively we have to work together to do that. It's not about Manhattan does this and Junction City then doesn't do it, no. We can both do it at the same time."
The 50-city Kansans Can Success Tour continues across the state and will complete its trip on September 9.
Schools began piloting redesign projects in 2017 and are in the final phases of that initiative. To learn more visit ksde.org.