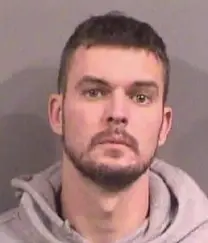 DERBY, Kan. — A former Kansas middle school teacher who was caught with more than 250 images and videos of child pornography has been sentenced to three years of probation.
The Wichita Eagle reports that 40-year-old Cody Chitwood also must register as a sex offender for 25 years under the sentence imposed Monday. The Sedgwick County District Attorney's Office says that if he fails to follow the rules while on probation, he could be sent to prison for more than five years.
Chitwood taught special education at Derby Middle School and coached football, track and girls' basketball from 2004 until he was fired by the Derby school board in February 2018 after prosecutors charged him with several counts of sexual exploitation of a child. He agreed to a plea deal last month.