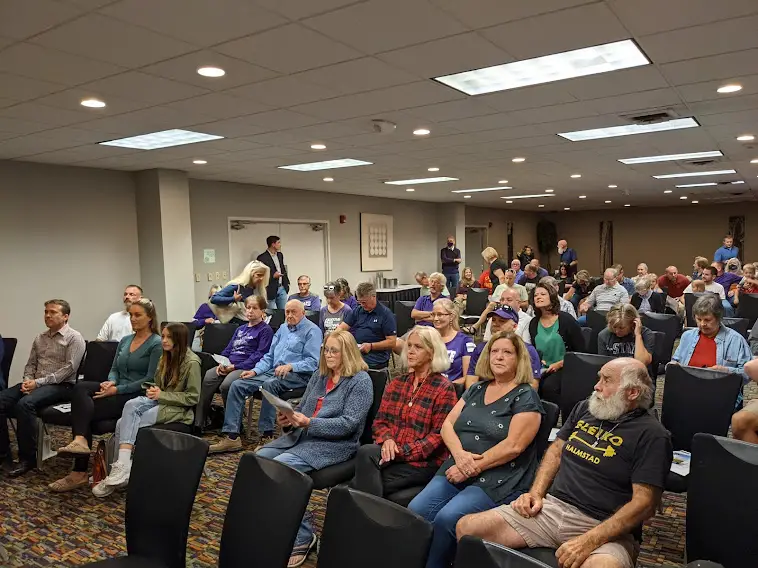 Senator Roger Marshall spoke to members of the community during his town hall over the weekend.
Marshall heard from members of the Manhattan community and their concerns about current topics. One of the big topics discussed was the national vaccine mandate from President Joe Biden and "vaccine passports." Marshall says while he is a supporter of people being vaccinated, he is against both the mandates and passports.
Marshall proposed an amendment in the recent resolution to keep the government open that stopped funding for a vaccine mandate. Marshall has also been working with other physician senators, such as Senator Rand Paul, to convince the CDC to recognize natural immunity.
The CDC released a study last month saying getting vaccinated offers more protection than natural immunity for those previously infected.
Another question and issue brought up by an audience member is the reaction to the recent withdrawal from Afghanistan.  Marshall says the decision making and mental competency by President Biden should be brought into question.
Marshall says the current hearings and testimonies by top level generals are showing inconsistencies on the decision making process. He also called for the resignation of Chief of Staff General Mark Milley and a possible court martial.
Marshall says this is just the beginning of the issues related to the withdrawal.
One member of the audience also asked about the issues with droughts in California, saving water for a protected species, and the impact on fresh produce coming from there.
Marshall says while he wants to make this world a cleaner place than he found it, the impact on people is too high.
The audience member also brought up an issue related packing plants, with four major plants owning around 80 percent of the market. Marshall says just about everyone in DC, including the Secretary of Agriculture, know about this issue.
Marshall says he is working to get the labeling changed for those products not fully raised in the U.S.