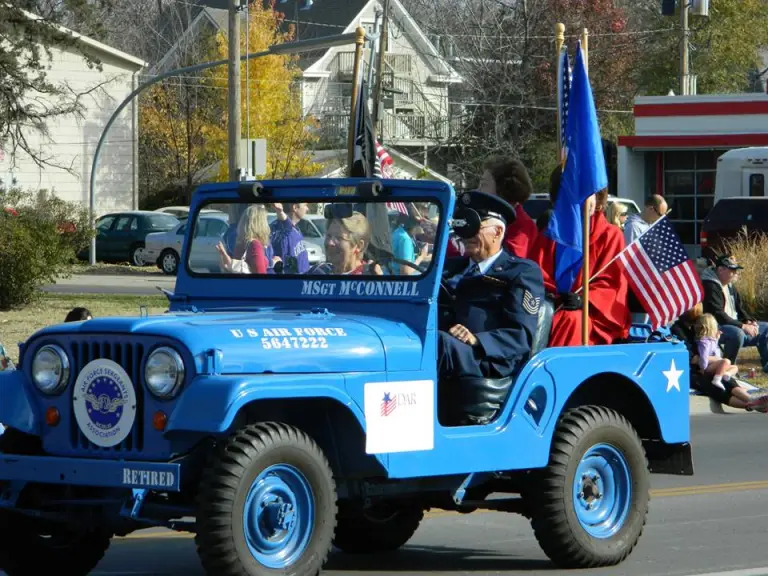 It's been 30 years since Operation Desert Storm, and the Flint Hills Veterans Coalition is keeping the memory going during this year's Veterans Day Parade on Thursday, November 11th.
Coinciding with this year's parade, multiple displays of military memorabilia will pop up around the community. One display will be up at the Riley County Senior Center and is the product of work by Mike Cardella. Another patriotic display will be set up in the Manhattan Town Center by Larry Morgan, with multiple displays in windows along Poyntz Avenue as well. Fort Riley will also have static displays.
Former Coalition President Janet Nichols says special recognition will be given to those Viet Nam veterans in the community at this year's event.
Also this year will debut a new initiative encouraging individual veterans in the area to sign up and march as a unit under their own banner in the parade.
This year's Veterans Day Parade will extend the festivities into the afternoon. Flint Hills Veterans Coalition Publicity Director Melody Sexton says that following the parade, VetFest will run from 10 a.m. to 2 p.m. at Manhattan City Park. The party will feature food and displays from Manhattan Fire and RCPD. Coalition President Chuck Sexton says a number of historical military vehicles will be at the park throughout the fest.
You can learn more about the parade and the day's events at the Flint Hills Veterans Coalition website.