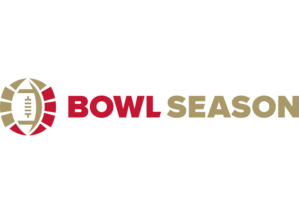 Kennedy Brooks ran for 142 yards and three touchdowns as No. 14 Oklahoma rode a dominant first half to beat No. 15 Oregon 47-32 in the Alamo Bowl.
Caleb Williams threw three touchdown passes and the Sooners gave interim coach Bob Stoops career win No. 191 and a special family moment when he hugged son Drake, an Oklahoma wide receiver, after a first-half touchdown.
Oregon rallied with three touchdowns in the third quarter but couldn't stop the Sooners' offense late.
D.J. Uiagalelei completed 21 of 32 passes for 187 yards and Mario Goodrich scored on an 18-yard interception return and No. 19 Clemson beat Iowa State 20-13 on Wednesday night in the Cheez-It Bowl for coach Dabo Swinney's 150th victory.
Will Shipley had a 12-yard touchdown run and finished with 61 yards rushing and 53 yards receiving for Clemson (10-3).
Dacari Collins caught six passes for 53 yards, and B.T. Potter made two field goals.
Clemson won its sixth straight game to reach 10 victories for an 11th consecutive season. Florida State (14 from 1987-00) and Alabama (14 from 2008-21) are the only programs with longer streaks.
Iowa State finished 7-6, despite rallying from 20-3 deficit and having a chance late to tie the game.  Goodrich sealed Clemson's victory with 33 seconds to play when he stripped the ball away from Iowa State quarterback Brock Purdy on fourth-and-2.
Iowa State dropped four of its final six games of the season and lost in a bowl game for a fourth consecutive year.