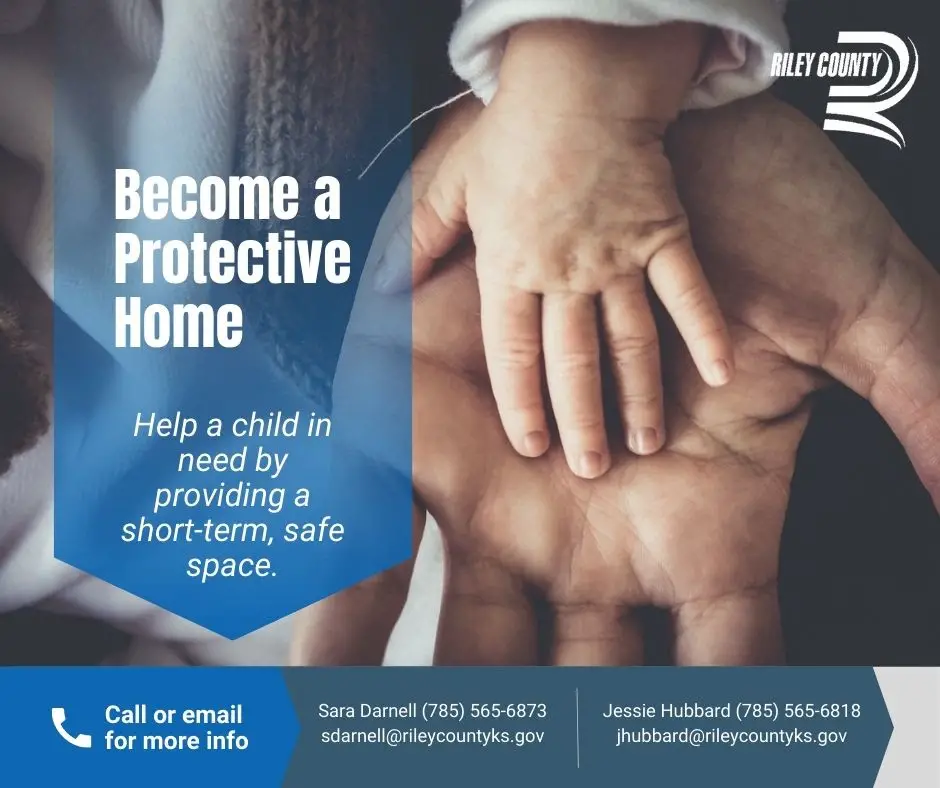 The registration period for upcoming certification training for the Riley County Protective Home Program has opened.
The program, administered by Riley County Community Corrections, provides temporary placement of children in Police Protective Care as a result of abuse and/or neglect. Protective Homes, on very short notice, take in and care for children for up to 72 hours.
Interested volunteers must complete a certification process that includes eight hours of training, a background check and a home inspection.
The county currently has 16 homes providing care, with 3 to 4 consistently available to respond. Corrections officials ideally would like to have between 20 to 25 homes in the program.
The next class dates are Jan. 20 and Jan. 27 from 6 to 9 p.m. More details are available at rileycountyks.gov/protectivehome.