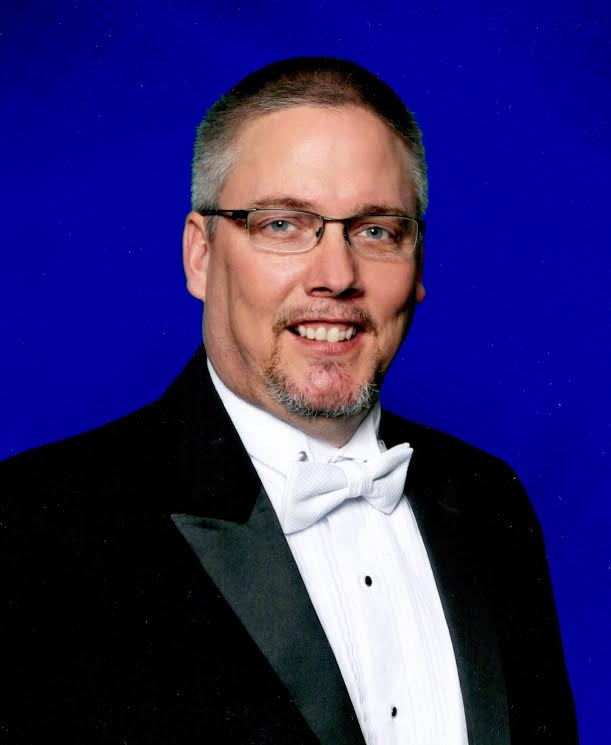 A Manhattan High School music teacher has been selected as an outstanding music educator by the National Federation of State High School Association.
Dr. Joel Gittle, the MHS Director of Bands for the past 30 years, was selected as the 2021-22 recipient for the state of Kansas, but also for Section 5, which includes regional educators from Kansas, Minnesota, Missouri, Nebraska, North Dakota and South Dakota. The award is given annually to individuals whose contributions have impacted high school activities programs.
Dr. Gittle began his career in Herrington in 1991, then moved to the Manhattan/Ogden School District the following year. He serves as Director of Bands and Performing Arts Chair as well as the 6th through 12th grade Instrumental Music Coordinator. He oversees three high school concert bands, high school marching and jazz bands, the dance team, three high school orchestras, theater/drama, four middle school bands and orchestras and a 6th grade beginning band and orchestra program.
Gittle is involved in the Kansas Music Educators Association, serving as Executive Director of the North Central District.
He'll accept his award Feb. 26 during the KMEA in-service workshop.
The award was announced recently by the Kansas State High School Activities Association. The NFHS Music Association Outstanding Music Educator Award was first given in 1989 when seven individuals received sectional awards. Since that time 198 sectional and 364 state awards have been presented.