The 2022 edition of Manhattan's Visitor Guide is now available.
Karen Hibbard, Convention and Visitors Bureau Director, says due to funding constraints, they had to use the same guide last year as they did in 2020. She says she is excited for everything 2022 and the new guide have to offer.
"2022, we are celebrating the fact that we have a great community and we want people to come see it," Hibbard adds.
She says the guide displays a sleeker design throughout it this year as well.
"You will find cute QR codes throughout the guide that directs people to use that QR code and it will direct them to our website to be able to find out more information about all there is to do in Manhattan and the reasons for activities to take place here in our community."
The Discovery Center is showcased on the front of the guide as they celebrate ten years. Hibbard says they are just one of many, celebrating anniversaries in 2022. One event she is really looking forward to is the anniversary celebration of the Festival of Lights.
"We have that opportunity as a community to donate to help make the tenth year of the Festival of Lights even brighter than ever before," Hibbard says. "This 2022, as we light the tree in November of 2022, that will be the tenth year celebration."
Hibbard adds that the event is not a city entity, but instead relies heavily on the community.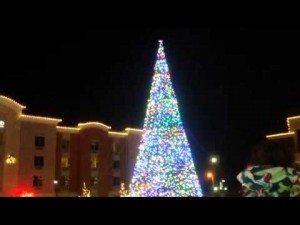 "That is dedicated business men and women and individuals like you and I, that donate their money in which to make that become alive and well and twinkle and sparkle throughout the times."
It's events like the Festival of Lights and places such as the Flint Hills Discovery Center that draw people into Manhattan and makes it great for hosting events. Hibbard says they want to display that too, so they are taking Manhattan on the road.
She says they are excited to be able to do a roadshow this year, as they partner with the Kansas State campus in Olathe. Hibbard talks more about the event.
"Encouraging meeting planners to attend to learn all there is about Manhattan, to come to meet and to learn and to better your organization as well as yourself," Hibbard says.
The event will showcase Manhattan's ability to host events, which they did a lot of in 2021. Hibbard says over 151 conferences were held in MHK in 2021, with an economic impact of $12-million. She says this is getting back to 2019 numbers, before the pandemic, when they hosted 227 conferences with an economic impact of just over $18-million.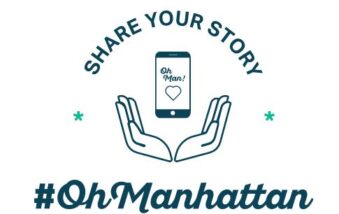 "As we meet, as we bring people into town to meet here, utilizing our meeting and lodging facilities, we all benefit- our restaurants, our attractions, our shops. When there are people and activities in town, it helps make our community be that much more vibrant."
To learn more about Manhattan and all the events coming in 2022, or to check out the new visitors guide, check out visitmanhattanks.org.