After breaking ground in September of 2020, Sunset Zoo is nearing the completion of Expedition Asia.
Melissa Kirkwood, marketing and development coordinator, tells KMAN the grand opening of the exhibit will be April 9. She says sloth bears, tigers, and leopards will be the main animals taking home in the new exhibit.
"We couldn't be more excited to be giving these animals new environments, and to give the community huge new exhibits and creative exhibits to see these animals," Kirkwood adds.
The roughly $4.3 million project, was approved by the Manhattan City Commission early in September and broke ground later the same month offering crucial updates to existing enclosures, some of which are 50+ years old.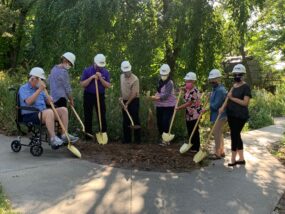 Kirkwood says the new facilities will be state of the art and offer patrons the ability to witness up close the interaction between the keepers and animals.
"They'll be able to experience how we are able to work with our animals for care. We train our animals to be able to show us certain things so that they don't always have to be anesthetized to receive treatment. So they will show us paws or their tail or different components of them and Expedition Asia will have an up close, front seat view with our keepers."
Kirkwood adds that it's an amazing thing for the zoo. She says members will also have the chance to see the new exhibit the following day, April 10, with a breakfast at the zoo event- one of the many perks of having a zoo membership.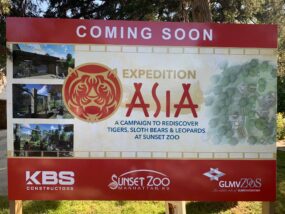 "Members can come out on our overlook pavilion and enjoy a little breakfast. If you can't get out on the 9th or you've got a really busy schedule, we are giving members another opportunity to come out and enjoy a free breakfast and we'll probably have a few little keeper talks during that time too."
The grand opening for Expedition Asia is April 9. The zoo will open at 9 AM that day and a ribbon cutting will be held at 9:30 AM.
To learn more, visit sunsetzoo.com.