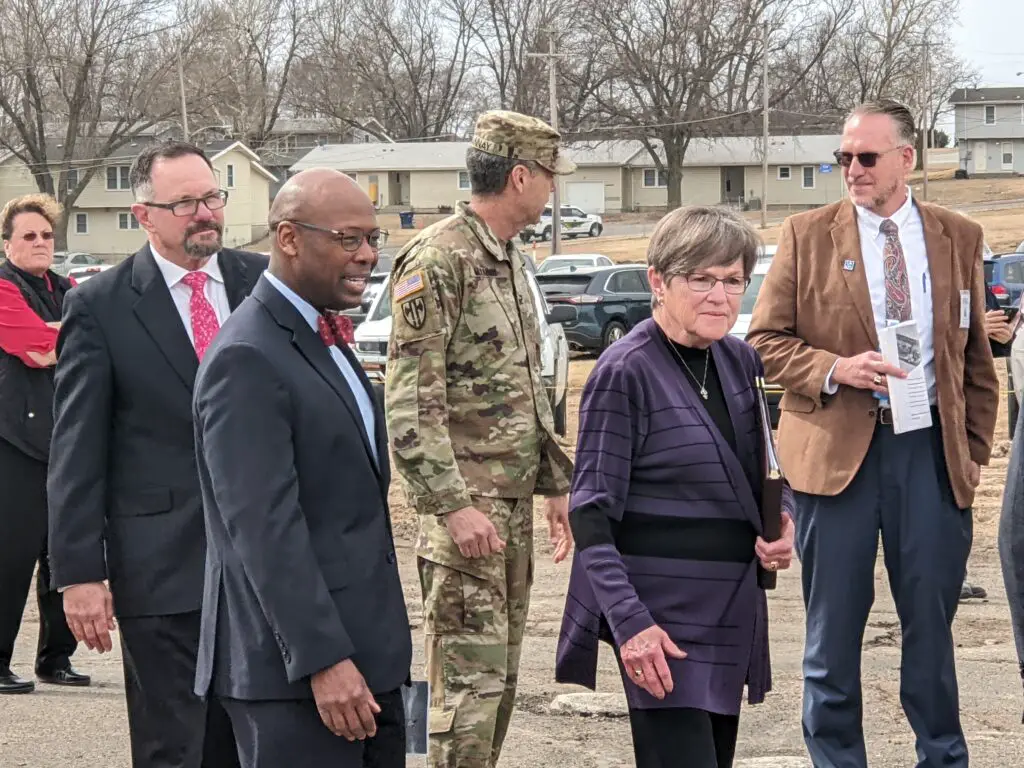 Gov. Laura Kelly was in attendance Friday for a windy groundbreaking ceremony for the new USD 475 elementary school at Fort Riley.
Kelly joined key figures involved in the new school's planning in donning hard hats and digging in with shovels at the Leonard Avenue site that afternoon. The 81,000 square foot facility is being built where Jefferson Elementary School once stood, ringing in at more than $30 million to construct. A federal matching grant through the Office of Local Defense Community Cooperation, though, covers 80 percent of the price tag.
"Thank you so much," Geary County Schools Superintendent Dr. Reginald Eggleston said to the OLDCC's David Jones, who he says has been working with the district for some time to make the project a reality. "Additionally, this school is one of many joint ventures between USD 475 and Fort Riley in an effort to serve the students and families assigned to the post."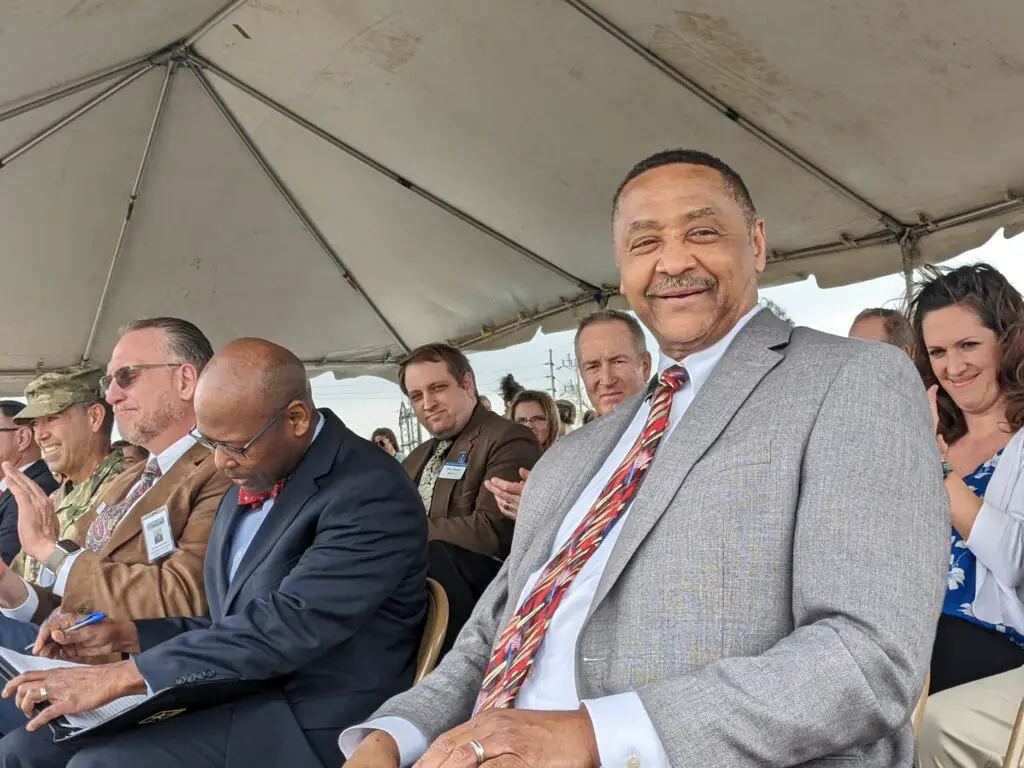 Eggleston says the new school will span 18 acres and provide 390 students with a 'second-to-none' education. He further thanked all involved and closed by taking time to observe a moment of silence for those affected by the shooting at Olathe East High School earlier that day.
Kelly says she attended elementary school on post growing up in a military family herself and applauded the new 'award-winning' addition to the district.
"I'm also gratified to learn that one wing of the new school will be dedicated to an early childhood program, expanding access to early childhood has always been a high priority for me," Kelly says. "I believe that there is no investment we can make as a State that will give us as great a return for generations to come than to invest in our youngest children."
Kelly remarked that in years past, school budgets were being cut rather than ribbons for new school buildings, and says continuing to fully fund public schools is 'essential to our State's success.'
"Our businesses need an educated and skilled workforce," she says. "Our communities need productive, contributing citizens to thrive."
USD 475 Board of Education President Ron Johnson called the moment historic, noting how special it was for him having close familial ties to Fort Riley and its education system.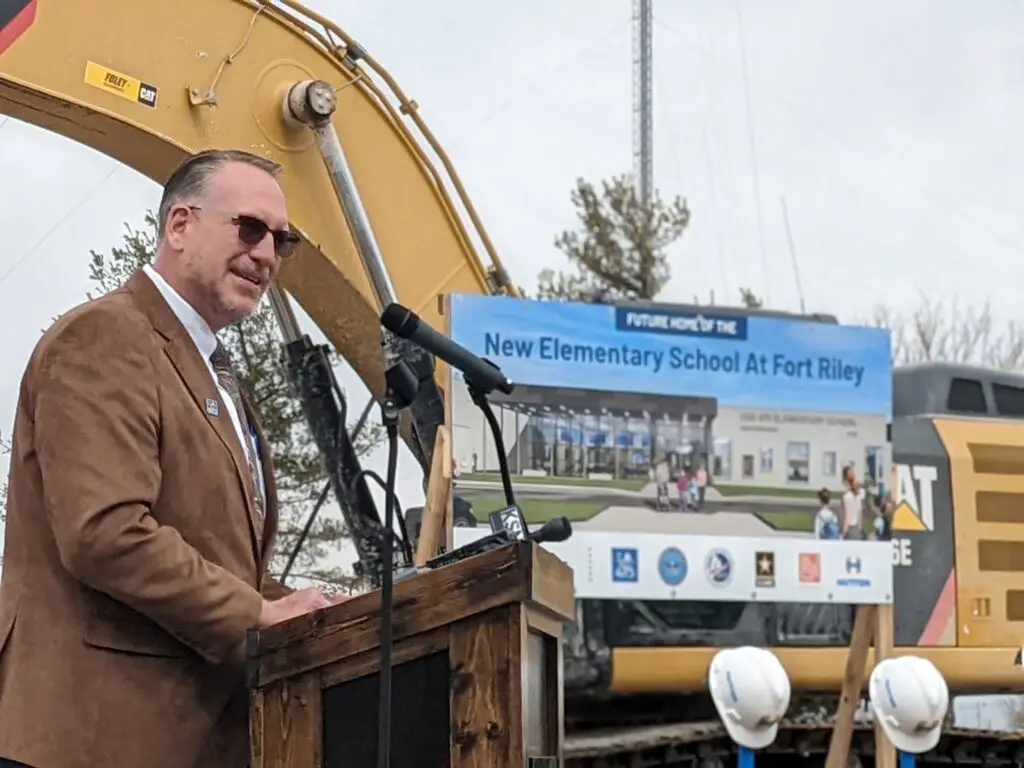 "To me, it is so exciting knowing this exact spot will continue to serve the Warner and Ellis Heights neighborhoods," says Johnson. "It's a place where we educate so many American students, not just 475 students."
Johnson says the partnership between the district and post creates an opportunity to make a global impact. Col. William McKannay, Garrison Commander called the partnership the best he's seen in his career.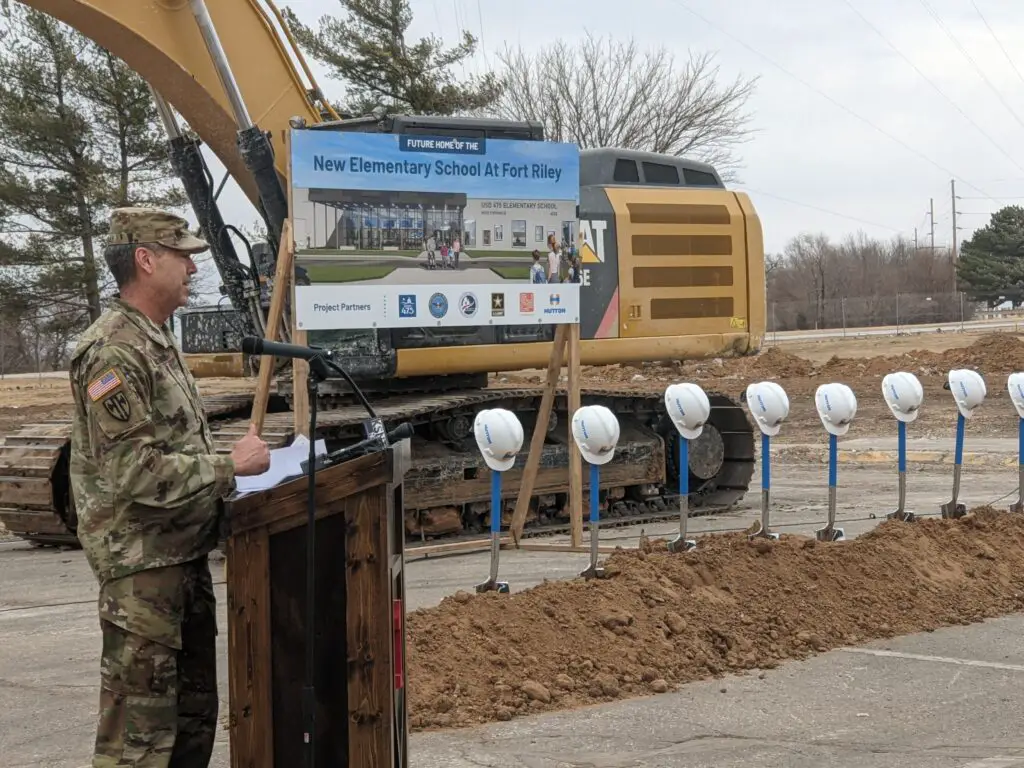 "In the military, […] when you have a home like this to come home to, when you know your kids are being educated in world-class facilities by the best teachers possible and a staff that cares about them," McKannay says, "That makes our life better and it kind of takes the load off […]"
Ret. Lt. Gen. Perry Wiggins of the Governor's Military Council called himself a 'proud military brat' and a product of a post school as well.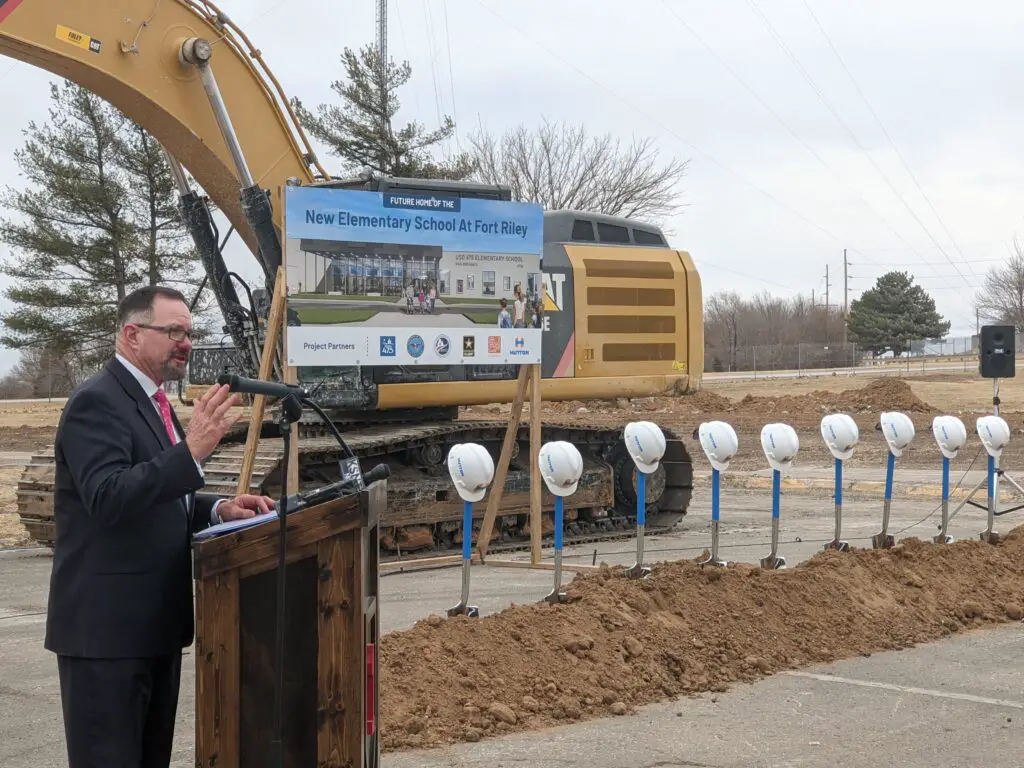 "This ceremony today is a symbolic ceremony that not only symbolizes the beginning of construction an 81,000 square foot facility that will cater to 390 students," Wiggins says. "But it also serves as a symbol of a continued promise — a promise not only to our service members but to their families."
Wiggins says the military has changed over the years, saying between 11 and 17 percent of service members were married when he entered 40 years ago — that number is now over 60 percent.
"First sergeants would tell soldiers that if they wanted you to have a spouse, they would have issued you one."
Today, he says, service is a family affair and quality education is a central focus and the number one consideration for families and command.
"[It] is forefront in their decision on where they're going to station and base formations and future formations," Wiggins says. "That makes it a significant event that we're holding today, because we're raising the quality of our education and our quality of life here in the central Flint Hills of Kansas."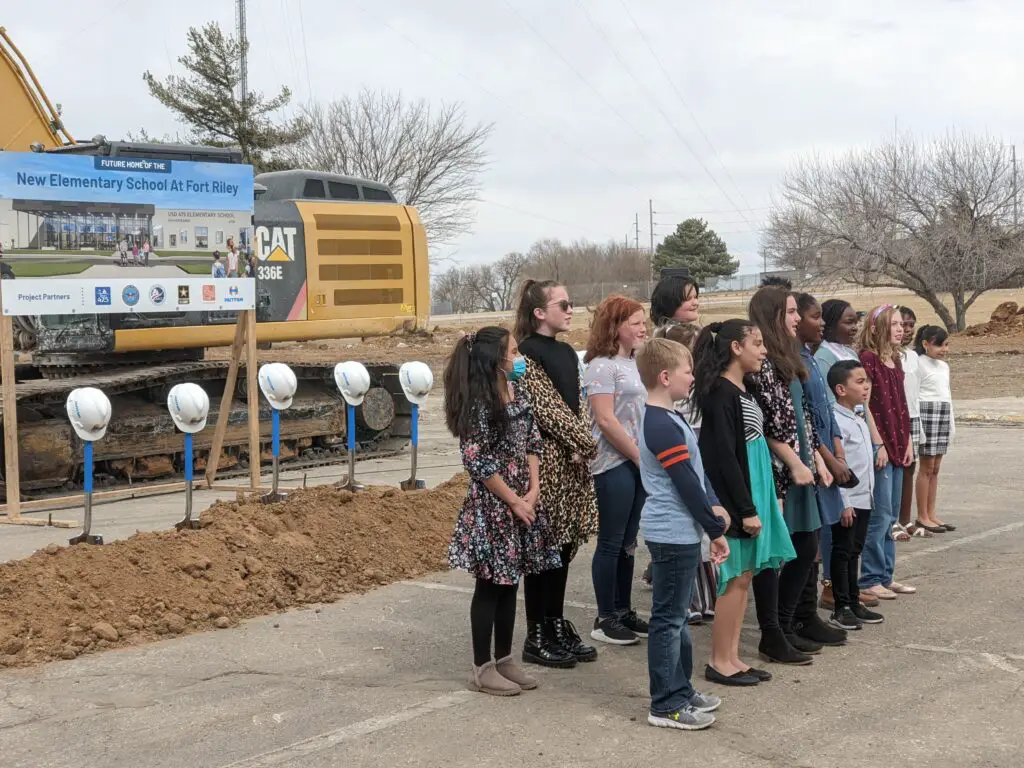 The groundbreaking also featured a choral performance by music students from Morris Hill Elementary School under the instruction of Rachel Reisig.