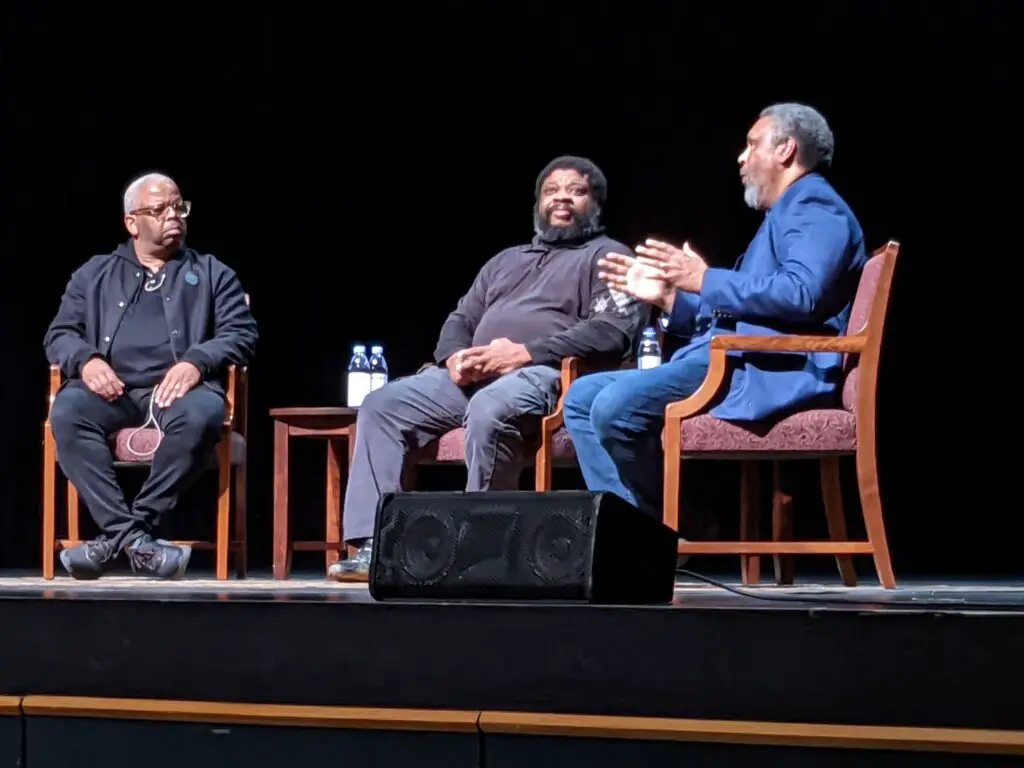 Who is Gordon Parks to you?
This question was asked to three black artists during Wednesday's Art Matters Now public talk at McCain Auditorium . The event is in conjunction with the ongoing Gordon Parks exhibit through the end of May at the Marianna Kistler Beach Museum. Local Academy Award Winning Filmmaker Kevin Willmott says Parks was his role model as they were both from Kansas.
Willmott is writer and director of the Confederate States of America, and won an Academy Award for screenwriting on the Spike Lee produced film BlacKkKlansman. Parks was the first black director to direct a full length feature film, The Learning Tree, which was shot in Fort Scott. Willmott says while that film was Parks' story, it felt like it was all of their story as well.
Terrance Blanchard, a six time Grammy award winning composer, was able to meet to Parks when he was still alive. Blanchard says the first words to come to his mind when he thinks of Parks is innovator, brilliant, and trend setter.

Artist Andrew F. Scott says to think about Parks is to think about what it means to live an artistic life. He says that means to walk not only an artistic path, but walk a path that is aware and critical of the world around.
Blanchard said he was able to hang out with Parks when he was alive, saying he doesn't remember anything much because he was in a trance, meeting his role model. In his own career, Blanchard says his technique grows when there is a story he is trying to tell and he is having trouble telling it.
Scott says Parks' life is the summary of the audacity of the word yes. He was someone who had the courage to say yes to do something creatively that's never been done before, which inspired Scott. He had been working with K-State students on a stage display, which was featured in Thursday night's performance with Blanchard and the E-Collective.
The "Gordon Parks: Homeward to the Prairie I Come" exhibit is on display at the Beach Museum through May 28.