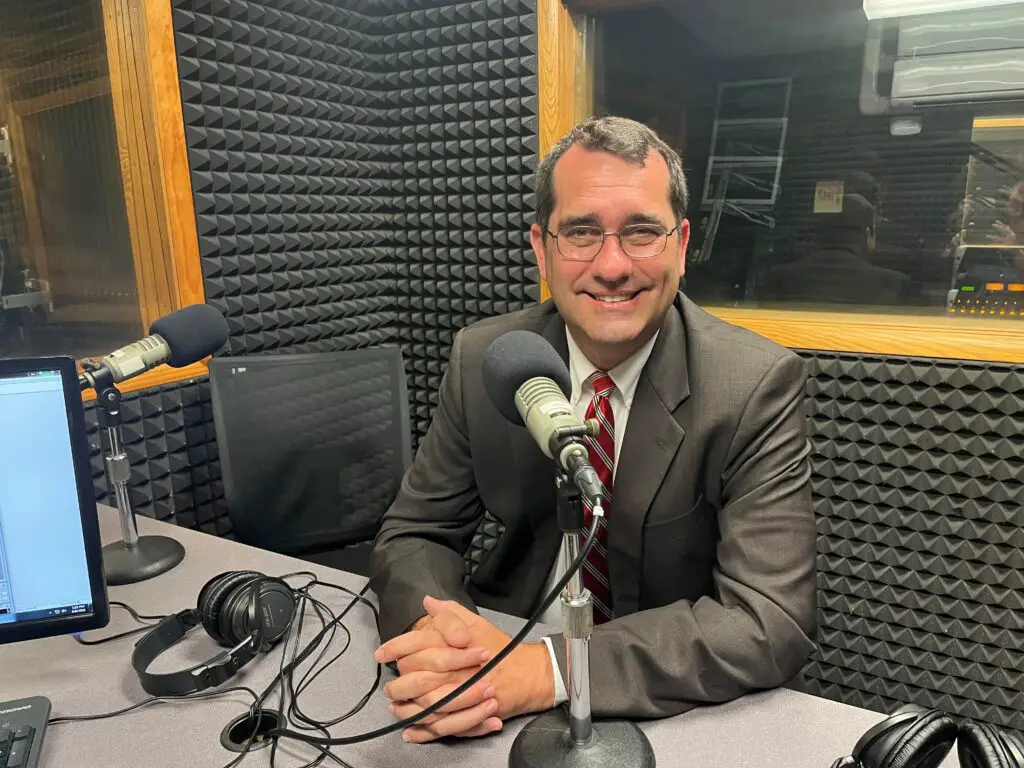 Election season is coming up this fall for the state of Kansas, and Attorney General Derek Schmidt will appear on the ballot this year, hoping to become the state's next governor.
Schmidt is the Republican nominee who will challenge incumbent Democrat Laura Kelly in the upcoming election. Just last week he filed the necessary paperwork to become a candidate and subsequently announced his running mate, Katie Sawyer, who is the current state director for U.S. Sen. Roger Marshall's office and is a long time staffer of his, dating back to his days in the House of Representatives.
Sawyer is just 38-years-old and would become the youngest Republican Lieutenant Governor in the nation if the two are elected this fall. Schmidt spoke highly of Sawyer and hopes that her young age will provide a unique perspective.
"I do think there is an energy that comes when you are trying to be forward looking, you're trying to figure out where we want to lead this state. We want to leave this state better off than we found it in four or eight years. It's helpful to have that perspective of a younger family and a working mom."
Among topics discussed Monday in an interview with KMAN was Medicaid expansion, something that's been on the table in the past, but has made little progress due to disagreements from lawmakers on policy.
"The issue is, the expansion that is on the table is, by definition, targeted to able-bodied adults who are capable of working…and I do believe very strongly in the value and dignity of work."
However, Schmidt considers himself an 'open-minded skeptic' of Medicaid expansion, and should the Legislature one day reconsider expansion he has a few requirements for what it would take for the program to help hard-working Kansans get back on their feet.
"One of the critical pieces is there needs to be a work or job training requirement. It shouldn't just be an expansion of a welfare program, it ought to be an effort to get folks onto their own feet and moving in to the work force."
The legalization of marijuana is another topic that Schmidt discussed with KMAN and has regulatory ideas for. Schmidt says that legalizing marijuana will only be a benefit to the community if certain and specific guidelines are put into place.
"I already see plenty of destruction from addiction in our society. I don't think adding to that by saying recreational use of marijuana is okay, but I do think there is a place for legitimate medical uses of the cannabis plant…I just think we need to proceed very, very slowly. Make sure we don't make mistakes like Oklahoma did, in my view, when they talked about medical use and wound up flinging the door open for all kinds of uses."
This year's primary and general elections are set to be held August 2nd and November 8th, respectively.
For more information about the upcoming elections, you can check out the Kansas Secretary of State's website.