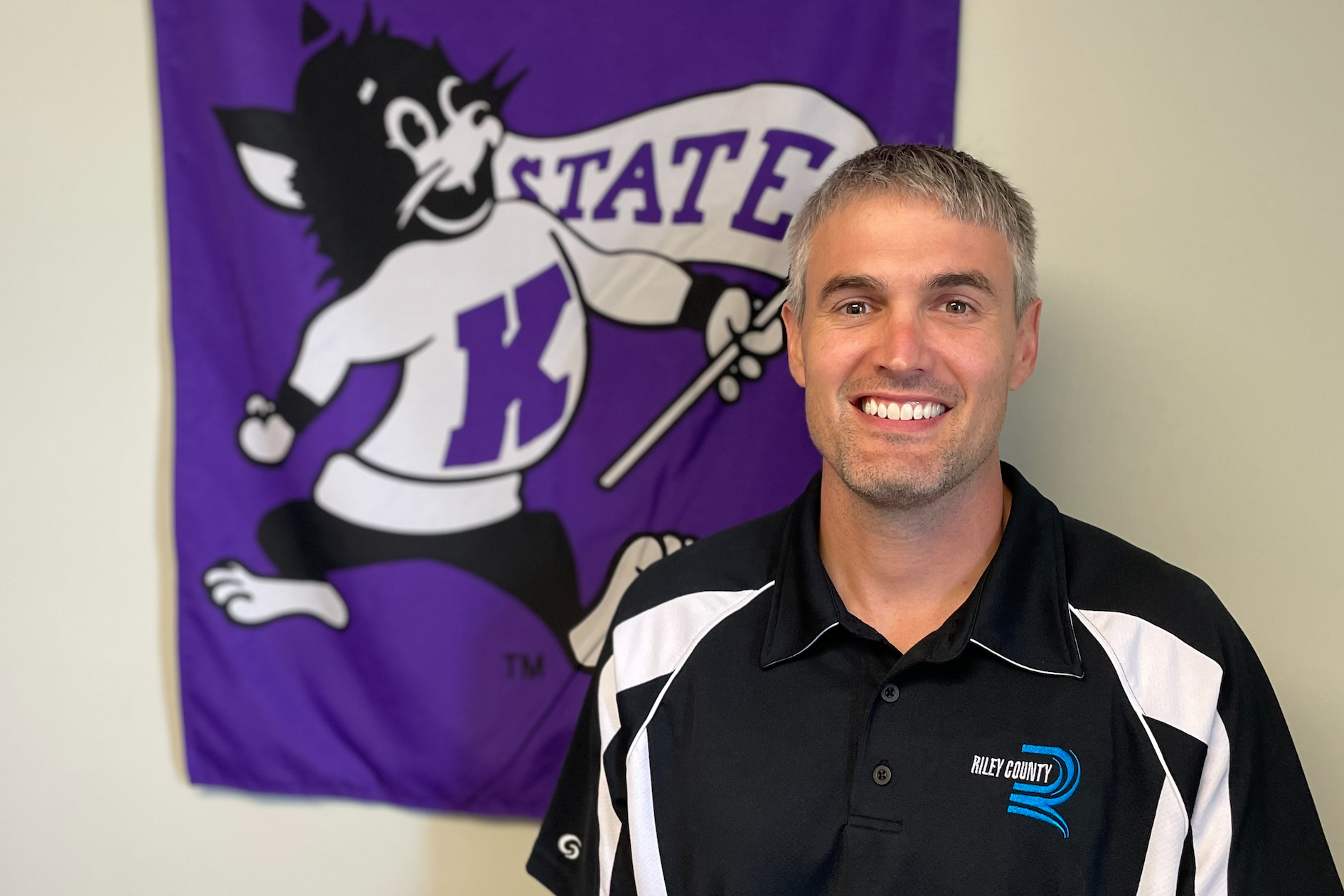 Flint Hills Regional Leadership Program's Founder Representative, Vivienne Uccello, announces Steve Schurle has been chosen to attend a leadership program.
0822 Viv Uccello announces FHRLP 22-22 student
In his application, Schurle said he recognizes we need each other for continued growth in the region and he hopes that through his participation in the program he will gain a better understanding of how the region is intertwined.
Schurle was a loan officer with K-State Credit Union before joining Riley County in 2016 as a Commercial Real Estate Analyst with the Appraiser's Office. He earned a Bachelor of Science Degree from K-State in Agribusiness. He is a member of the county's Employee Reach Committee, and volunteers for the community in events such as Stuff the Bus, Purple Power Play on Poyntz, and Little Apple Duck Dash. 
The Flint Hills Regional Leadership Program will run September 2022 through February 2023. The class will meet throughout the Flint Hills area for one or two days every few weeks .
For more information, go to https://fhrlp.org/