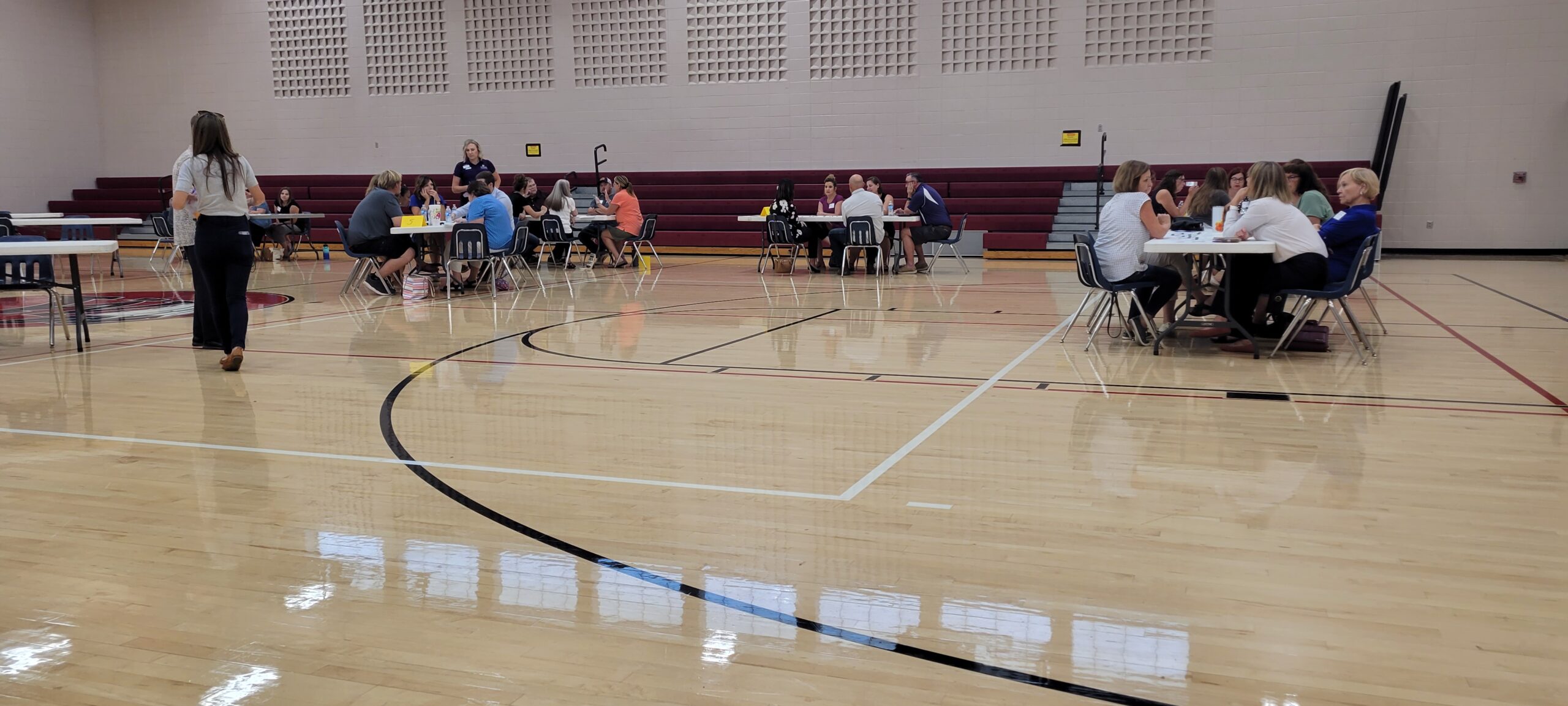 The K-State Research and Extension Office recently hosted a poverty simulation at Wamego High School.  Tuesday's event,
Living on the Edge – The Realities of Living Paycheck to Paycheck in Today's World,
was attended by about forty community members. Pottawatomie County Family Consumer Science Agent Erin Tynon explains. 
The decisions involved housing and utilities, clothing and laundry, meals, transportation, childcare, communications, personal care, recreation, and insurance.

Each decision created decisions in other areas of the budget. If the family owned a used car, they had to use some of their budget for auto insurance. If they chose work-sponsored health insurance, they first had to obtain full-time childcare for the three-year-old. 
Extension agents who were observing the discussions stopped at tables while holding paperwork at eye level which had a handwritten message, "ask me about help", Tynon noted how the simulated families not looking up compared to the reality of struggling families.
Tynon says independence and determination also keep people from seeking assistance, because they're so focused on getting through their situation. She agreed that recent economic changes have impacted families, forcing them to make even more difficult decisions. A surprise to most participants at the event is the time and effort required to get support. For example, the extensive 32-page DCF application that can only be completed online; and other nonprofit assistance agencies which require applications.
For more information, and future events, go to: pottawatomie.k-state.edu