After some light storms last week, the Manhattan area may see some more powerful storms late Wednesday afternoon and evening.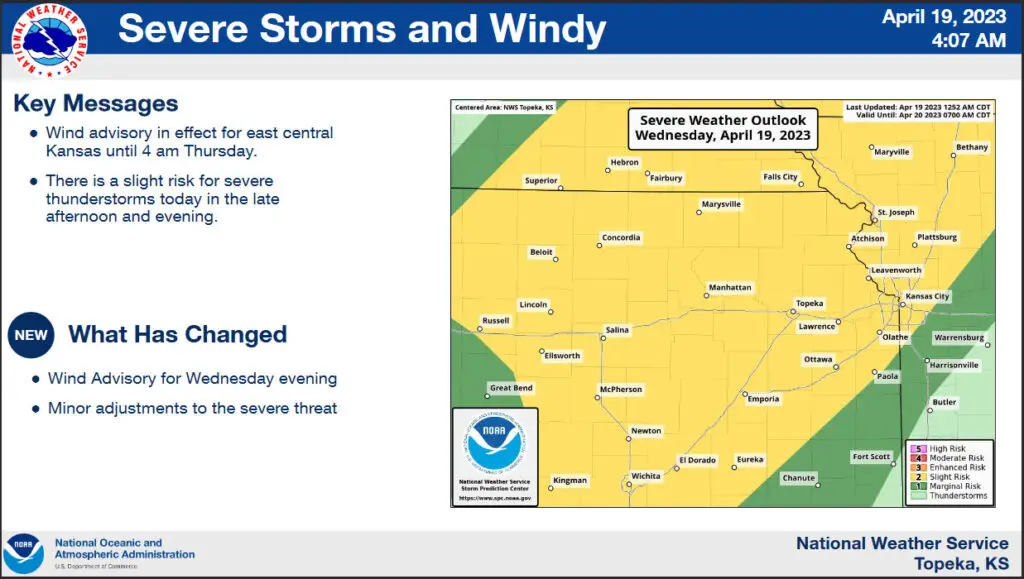 The Storm Prediction Center has placed Northern/Central Riley, and Northern/Central Pottawatomie into an Enhanced (Level 3) risk, Southern Riley, Southern Pottawatomie and Geary counties into the Slight (Level 2) risk for severe weather Wednesday afternoon and evening with the main threats being large hail (3 inch diameter or larger), damaging winds and a few tornadoes. Storm activity could persist into the overnight hours.
Confidence in storms developing in the late afternoon is low at the time of writing, with confidence in a line of storms developing later in the evening being high.
If storms develop Wednesday afternoon, timing seems to suggest that they would likely form from 5 pm – 7 pm.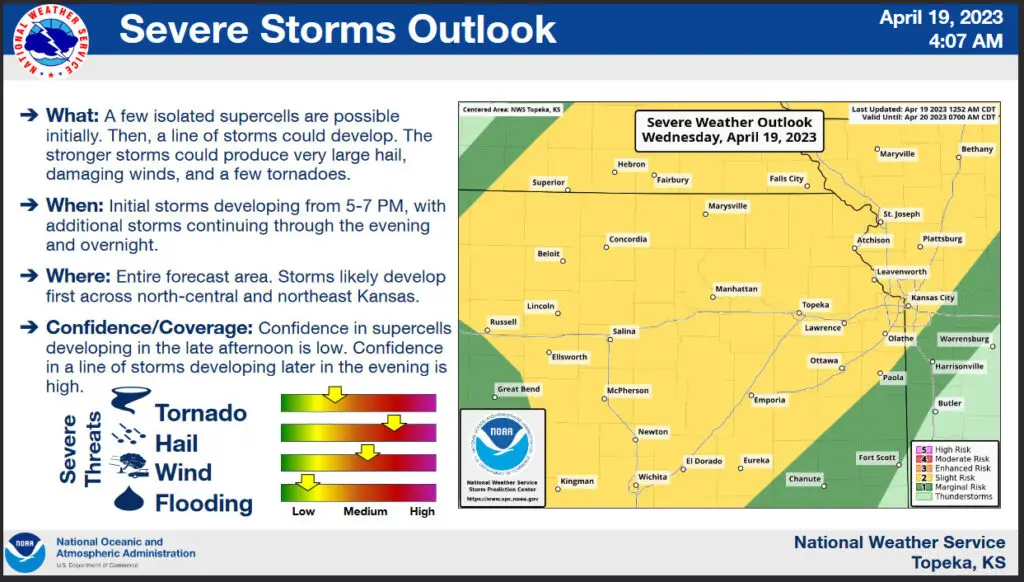 Take time now to make a plan and prepare an emergency kit, including but not limited to:
Backpack or storage tub to hold your supplies
Bottled Water (recommended 1 gal per person)
Non-Perishable Food (include a can opener if using canned food, and pet food if you have pets)
Flashlight and extra batteries
Hand-crank/Battery powered radio for updated information
A first aid kit, including any medications.
As always you may tune into News Radio KMAN, or any of our Manhattan Broadcasting family of stations whenever severe weather strikes to get the latest information.