The Riley County Law Board approved the Riley County Police Department's 2024 Proposed Budget 3 for publication Monday, which included the Board's previous request to lower cost of living adjustments (COLA) to 6.5%
After considering Proposed Budget 2 last month, the board voiced concerns about its 8% COLA and requested RCPD return with a third budget that included a COLA sitting closer to 6%.
During Monday's presentation, RCPD Administration Captain Brad Jager asked the Board to continue considering an 8% COLA so the department can stay consistent with the Midwest Consumer Price Index annualized amount and catch up with inflation.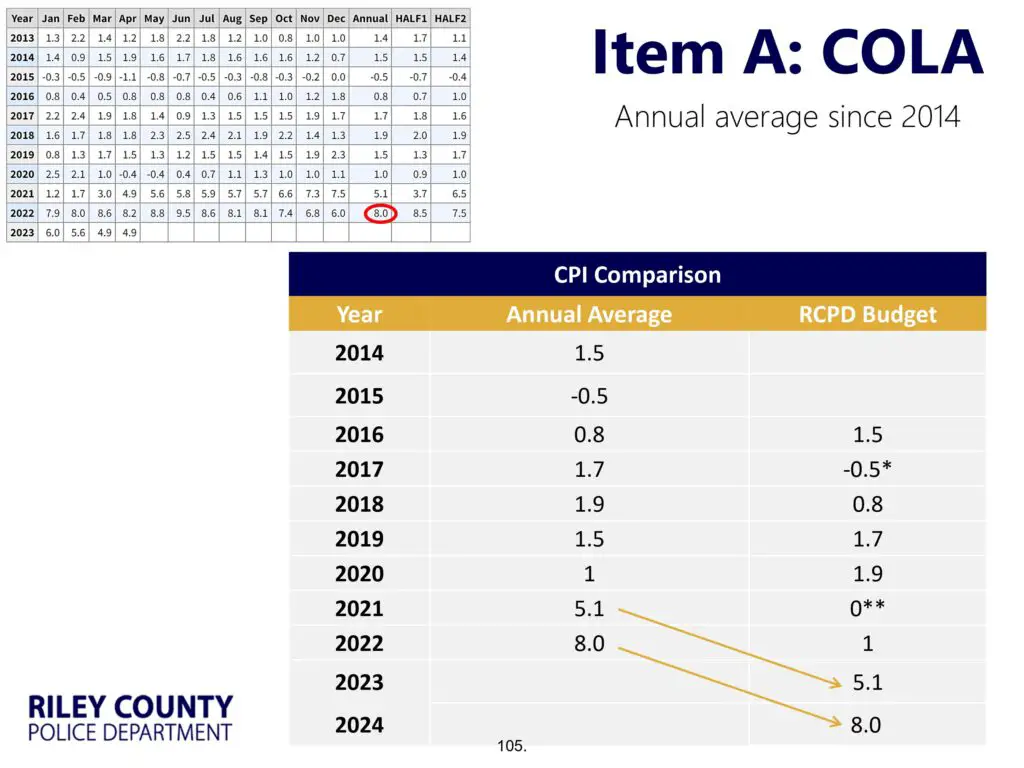 Board Member and County Commissioner John Ford said he understands the logic of matching the annualized CPI but does not think it would be appropriate for this year's budget.
Board Member and City Commissioner Wynn Butler favored a COLA lower than 6.5%. He said it's important to consider the tax burden and remain consistent with other government entities.
Board Member Barry Wilkerson said he would like to see what the county budget looks like as well.
Ultimately, the Board approved Proposed Budget 3 in a 5-2 vote. Butler and Board Member Kaleb James opposed, both favored a 4% COLA.
Despite this approval, board members could decide to lower the cost of living adjustment. The Board has until June 10 to publish a proposed budget, with a public hearing and formal adoption by June 20.
The entire budget presentation can be viewed in the May 15th Law Board agenda starting at page 103.