More severe weather is on the way for the Manhattan area Thursday, and Friday.
The Storm Prediction center has placed Riley and Pottawatomie Counties into a Marginal (Level 1) risk and Geary into a Slight (Level 2) risk for the daytime hours Thursday, with Riley and Pottawatomie being upgraded to a slight risk by night fall, with the main threats being large hail, damaging winds and heavy rainfall locally. There is a possibility of an isolated tornado as well.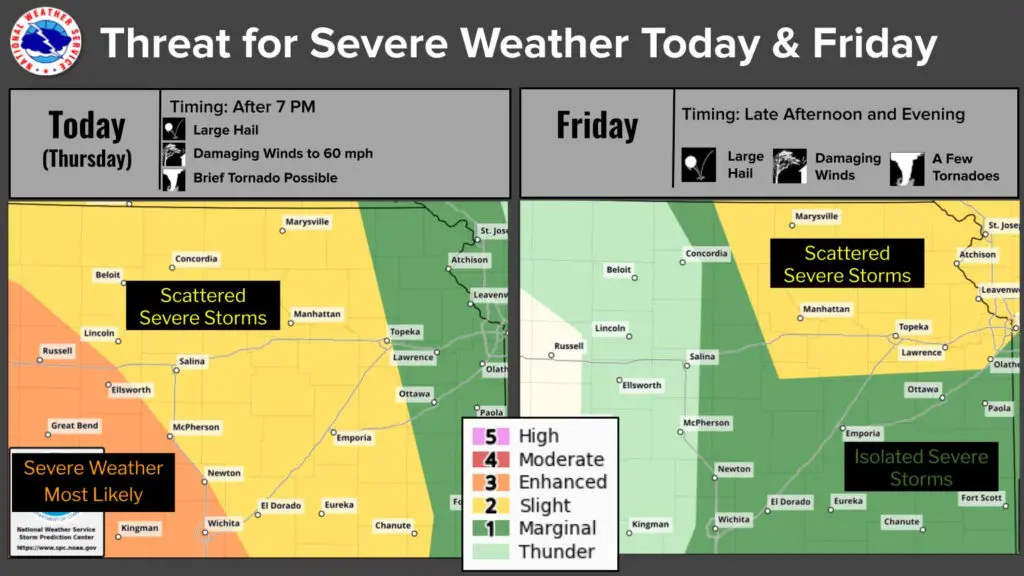 Initial showers and storms will move to the north over far eastern Kansas during the morning and early afternoon hours. These storms will be capable of winds around 40 mph and small hail. A line of severe storms will develop over western Kansas and move to the Northeast into our area and will weaken throughout the overnight hours.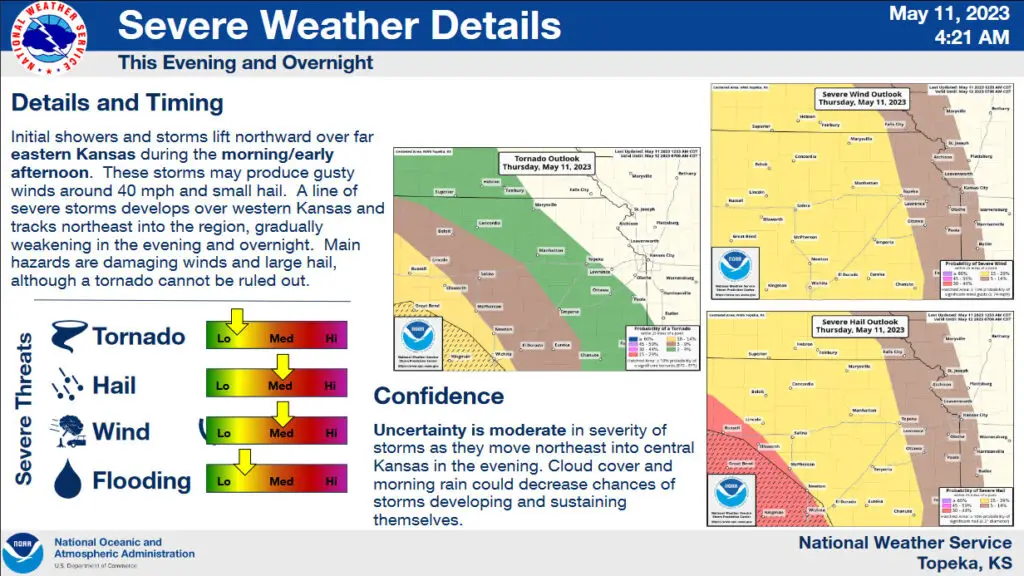 There is uncertainty on just how severe storms will be as they move on their track through the region as cloud coverage and rain during the day can decrease chances of storms developing and supporting themselves.
Heading into Friday scattered severe storms are possible and will be capable of producing large hail, damaging winds and a few tornadoes during the late afternoon and evening. Confidence is still increasing for a line of severe storms developing along the dryline.