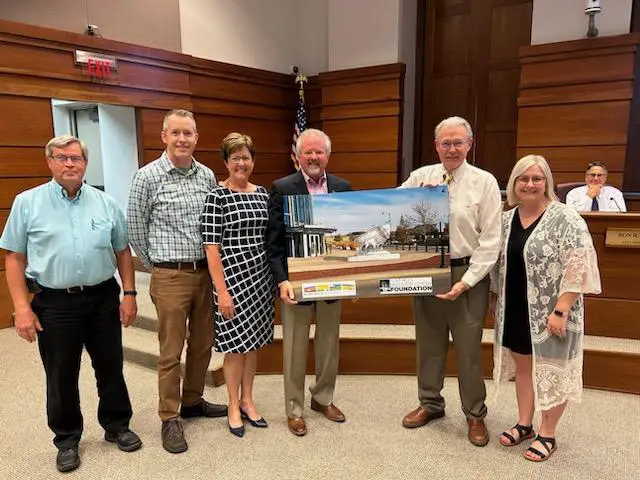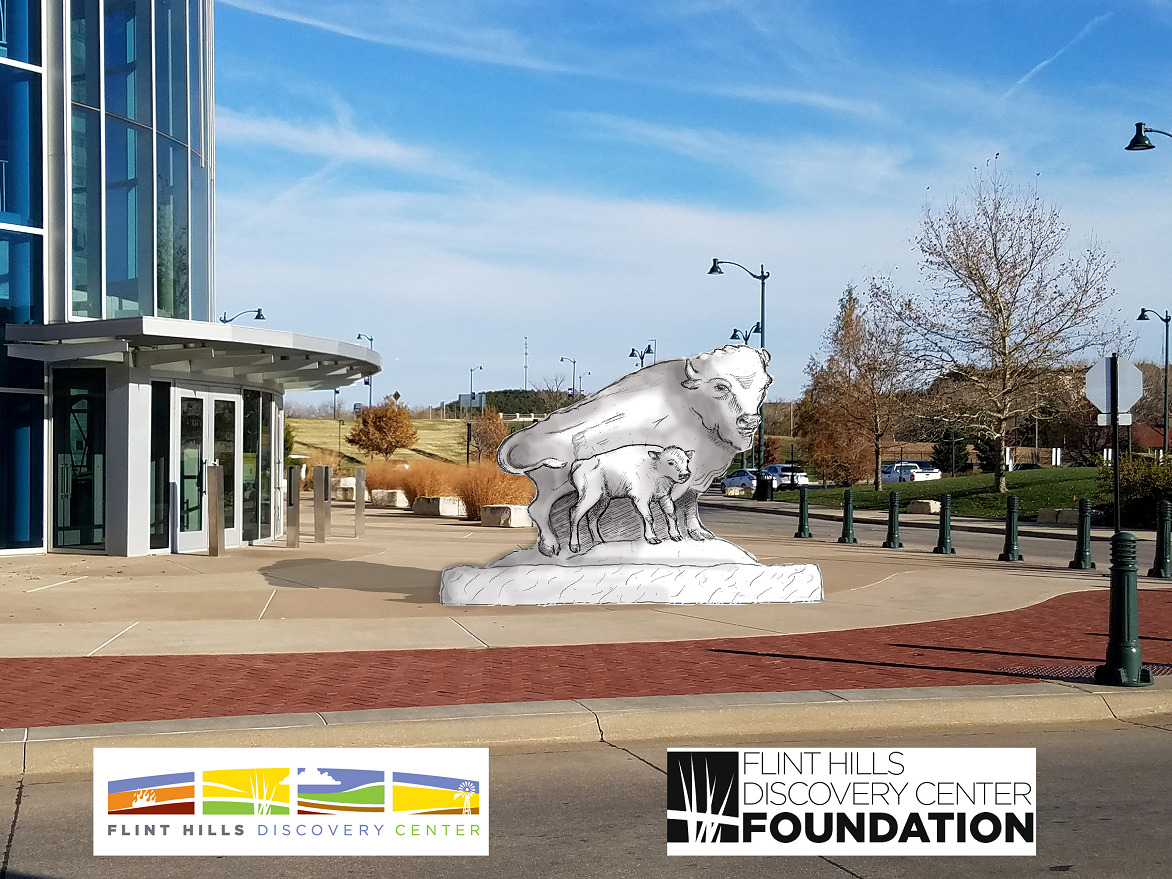 The Flint Hills Discovery Center Foundation have announced the creation of "Vigilance", a life-size bison sculpture to be placed in front of the Discovery Center.
The sculpture will feature a life-size cow bison protecting a life-size calf bison together on a limestone platform. The piece will be hand carved by Emporia artist Alan Tollakson, with a single piece of limestone.
Foundation President Jack Lindquist shared a comment about the new sculpture Tuesday at the Manhattan City Commission meeting. He says the project is intended to serve three purposes by contributing to the outdoor public art of Manhattan and the downtown Blue Earth plaza area, serving as an educational tool for the public about geology, art and the American bison and kick start a proposed "Sculpture Trail" project at the Discovery Center.
The Manhattan City Commission voted unanimously Tuesday to accept the donation from the foundation through the City's donor-initiated public art process.
The sculpture is a privately-funded project and expected to be installed next summer